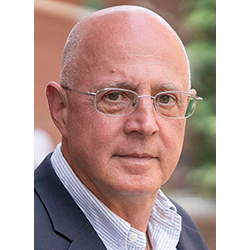 When: Wednesday, November 9, 2022
12:00 PM - 1:00 PM CT
Where: Simpson Querrey Biomedical Research Center, Simpson Querrey Auditorium, SQ 1-230, 303 E. Superior Street, Chicago, IL 60611 map it
Audience: Faculty/Staff - Student - Post Docs/Docs - Graduate Students
Contact: Cell & Developmental Biology Department (312) 503-7959

Group: Department of Cell and Developmental Biology
Category: Lectures & Meetings
Description:
CDB "EXPERTS-IN-THE-FIELD" SEMINAR PRESENTATION: 
"Somatic mosaicism, clonal hematopoiesis and age-associated disease"
Kenneth Walsh, Ph.D.
Professor, Department of Cardiovascular Medicine
University of Virginia School of Medicine
Charlottesville, Virginia
Wednesday, November 9, 2022
12:00–1:00 PM
Simpson Querrey Auditorium, SQ 1-230
Relevant Publications: 
Fuster, J.J., MacLauchlan, S., Zuriaga, M.A., Polackal, M.N., Ostriker, A.C., Chakraborty, R. Wu, C-L., Sano, S., Muralidharan, S., Rius, C., Vuong, J., Jacob, S., Muralidhar, V., Robertson, A.A.B., Cooper, M. A., Andrés, V., Hirschi, K.K., Martin, K.A., and Walsh, K. 2017. Clonal hematopoiesis associated with TET2 deficiency accelerates atherosclerosis development in mice. Science. 355(6327):842-847. PMCID: PMC5542057.
Sano, S., Horitani, K., Ogawa, H., Halvardson, J., Chavkin, N.W., Wang, Y., Sano, M., Mattisson, J., Hata, A., Danielsson, M., Miura-Yura, E., Zaghlool, A., Evans, M.A., Fall, T., De Hoyos, H.N., Sundström, J., Yura, Y., Kour, A., Arai, Y., Thel, M.C., Arai, Y., Mychaleckyj, J.C., Hirschi, K.K., Forsberg, L.A., and Walsh, K. 2022. Hematopoietic loss of Y chromosome leads to cardiac fibrosis and heart failure mortality. Science. 377(6603):272-297. PMCID: PMC9427978.
Evans, M.A., and Walsh, K. 2022. Clonal hematopoiesis, somatic mosaicism, and age-associated disease. Physiol Rev. 2022 Sep 1. Online ahead of print. PMID: 36049115.
Host: Dr. Luisa Iruela Arispe
Stephen Walter Ranson Professor and Chair
Department of Cell and Developmental Biology
For more information, please contact cdb@northwestern.edu
To subscribe to the CDB Seminar Series listserv, please visit
https://www.feinberg.northwestern.edu/sites/cdb/about/contact-us/index.html