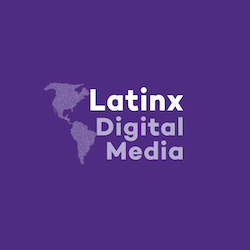 When: Thursday, September 22, 2022
12:00 PM - 1:00 PM Central
Where: Online
Audience: Faculty/Staff - Student - Public - Post Docs/Docs - Graduate Students
Cost: Free
Contact: Center for Latinx Digital Media

Group: Center for Latinx Digital Media
Co-Sponsor: The Latina and Latino Studies Program

Category: Academic, Lectures & Meetings, Multicultural & Diversity, Global & Civic Engagement
Description:
Throughout the academic year, the Center for Latinx Digital Media invites you to a series of weekly seminars held over Zoom on Thursdays. You can now register (click here) for the upcoming seminar for the Fall 2022 quarter, happening on September 22, at 12-1 PM US CT.
Christopher Chávez will give a presentation entitled "Whose is the Voice of the American Public? National Public Radio and the Politics of Sound." 
Abstract: As the country's flagship public radio network, National Public Radio (NPR) asserts unique claims about what it means to be American. In this talk, Dr. Christopher Chávez discusses the industry practices that secure NPR's position as a white public space while relegating Latinxs to the periphery. Dr. Chavez further argues that practices have important implications for Latinx participation in civic discourses. After all, identifying who to include in one's imagined audience involves a process of exclusion.
Dr. Christopher Chávez is an Associate Professor in the School of Journalism and Communication and the Director of the Center for Latina/o and Latin American Studies (CLLAS) at the University of Oregon. Chris has authored three books and numerous journal articles that focus on globalization, media, and Latinx cultural production.
This event is co-sponsored by the Alice Kaplan Institute for the Humanities, the Buffett Institute for Global Affairs, the Center for Global Culture and Communication, the Department of Communication Studies, the Latina and Latino Studies Program, and the Latin American and Caribbean Studies Program.