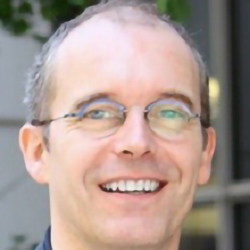 When: Monday, December 5, 2022
12:00 PM - 1:00 PM Central
Where: Baldwin Auditorium
Audience: Faculty/Staff - Student - Post Docs/Docs - Graduate Students
Cost: free
Contact: Jodi Johnson

Group: Lurie Cancer Center Clinical Sciences Research Programs
Category: Lectures & Meetings
Description:
The Translational Research in Solid Tumors (TRIST) Program presents:
Converting DISE/6mer seed toxicity into a universal form of cancer therapy
Marcus Ernst Peter, PhD
Tom D. Spies Professor of Cancer Metabolism
Professor of Medicine (Hematology and Oncology) and Biochemistry and Molecular Genetics
Feinberg School of Medicine
Dr. Peter has been studying cell death pathways for 30 years including apoptosis, which is a fundamental process to regulate homeostasis of all tissues and to eliminate unwanted cells. Another major interest of the lab lies in the function of microRNAs in cancer. More recently the laboratory discovered a novel way to kill cancer cells based on targeting critical survival genes by RNAi using two classes of small RNAs that are toxic to all cancer cells. They kill cancer cells by DISE (for Death Induced by Survival gene Elimination). The laboratory is now working to develop DISE into a novel form of cancer therapeutic.
Lunch will be offered: First come first served