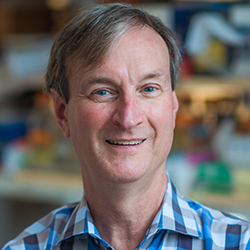 When: Thursday, March 9, 2023
3:30 PM - 4:30 PM CT
Where: Robert H Lurie Medical Research Center, Hughes Auditorium, 303 E. Superior, Chicago, IL 60611 map it
Audience: Faculty/Staff - Student - Post Docs/Docs - Graduate Students
Cost: no cost to attend
Contact: Kiara Moore-Meza (312) 503-5602

Group: Center for Genetic Medicine
Category: Academic, Lectures & Meetings
Description:
The Center for Genetic Medicine Presents:
Scott Lecture Series | "The chromosomal basis of sex differences in health and disease"
With Guest Speaker:
David Page, MD
Member, Whitehead Institute
Professor of Biology
Massachusetts Institute of Technology
Investigator, Howard Hughes Medical Institute
A reception will follow the lecture at 4:30 p.m. in the Ryan Family Atrium (in-person only)
**This seminar is offered as a HYBRID event; join us IN-PERSON or ONLINE. There is no cost to attend, but please register and indicate your intended mode of attendance. 
About Dr. Page:
The Page lab studies the genetic differences between males and females and the biological and medical ramifications of these differences.  At the core are the sex chromosomes: females have two X chromosomes, while males have an X and a Y.  The Page Lab has overturned the long-held view that the influence of sex chromosome constitution (XX vs. XY) is restricted to the reproductive tract.  Intrinsic differences between XX and XY cells exist across the body, likely contributing to the pervasive differences that exist between males and females in the incidence, severity, and progression of diseases that collectively affect all organ systems.  A grand opportunity awaits: To understand male-female differences in disease by understanding male-female differences in healthy cells, tissues, and organs, at a molecular level and across the body.  
About the Lecture Series:
This presentation is part of the Scott Lecture Series and is co-sponsored the Driskill Graduate Program in Life Sciences at Northwestern University. 
The series was created as an educational platform to appeal to the medical community. Funded under the generous bequest of alum Richard A. Scott, MD, his wife and family established the lecture series in honor of his lifelong interest in research and learning after his passing.