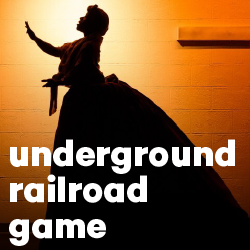 When: Thursday, May 18, 2023
7:30 PM - 9:00 PM CT
Where: Abbott Hall, Room 203, 710 N. Lake Shore Drive, Chicago, IL 60611 map it
Audience: Faculty/Staff - Student - Public - Post Docs/Docs - Graduate Students
Cost: $15 General Admission
$6 Full-time Student (in advance, $10 at the door)
Contact: Wirtz Center Box Office (847) 491-7282

Group: Virginia Wadsworth Wirtz Center for the Performing and Media Arts Abbott Hall
Category: Fine Arts
Description:
Good morning, America! Welcome to Hanover Middle School, where a pair of teachers are getting down and dirty with today's lesson. The nimble duo goes round after round on the mat of our nation's history, tackling race, sex, and power in this R-rated, kaleidoscopic, and fearless comedy. Named one of the "25 Best American Plays since Angels in America" by the New York Times when it was first produced in 2016, this limited run at the Wirtz Center is the first time this "in-all-ways sensational" production will be seen in Chicago.

"Explosive! Fearlessly, ferociously uninhibited… the show's most subversive quality is also quintessentially American: it's wildly entertaining." — Elisabeth Vincentelli, The New Yorker
May 18 at 7:30 p.m.*   
May 19 at 7:30 p.m.  
May 20 at 2 p.m. & 7:30 p.m.  

*This performance will be followed by a post-show discussion featuring historian and African-American Studies scholar Dr. Leslie Harris (Northwestern) and performance and Black studies scholar Dr. Tina Post (UChicago).