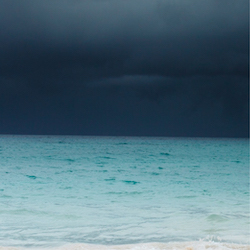 When: Friday, March 31, 2023
10:00 AM - 12:30 PM CT
Where: Crowe Hall, 1-132, 1860 Campus Drive, Evanston, IL 60208 map it
Audience: Faculty/Staff - Post Docs/Docs - Graduate Students
Cost: $0
Contact: Phil Hoskins (847) 491-3864

Group: Critical Theory
Category: Academic
Description:
A workshop with Romy Opperman, Graduate Student Respondents, and an informal discussion with graduate students situating the delivered talk from the night before, in the context of Opperman's ongoing book project, Groundings: Black Ecologies of Freedom.
Romy Opperman is a Mellon Postdoctoral Fellow in Philosophy at The New School for Social Research.
WORKSHOP: Friday, March 31, 2023 // 10:00am // Crowe Hall 1132, Asian American Studies and Latina/o/x Studies seminar room
…AND…
Liberation Ecology: Maroonage, Mining, and Sylvia Wynter's Black Metamorphosis
LECTURE: Thursday, March 30, 2023 // 4:00pm // Kresge 2351, Kaplan seminar room
Abstract: This talk draws on Sylvia Wynter's unpublished manuscript, Black Metamorphosis: New Natives in a New World, to offer an understanding of freedom grounded in Black diasporic conceptualizations of the Earth and ecologies. I begin by introducing a constellation of grounded concepts from Black Metamorphosis, including: maroonage, burial grounds, and the Earth, as well as Wynter's critique of distributive justice. I use this to think with the Leeward Maroons in Jamaica and their struggle against the current encroachment of Bauxite mining on their lands. I argue that the Leeward Maroons trouble existing frames of environmental justice and conservation. Consequently, we need an alternative approach to this and other struggles over ecology, race, and reproduction. I offer the concepts of liberation ecology and grounding freedom as the beginning of an alternative and end by considering some of its wider implications.
ROMY OPPERMAN's research bridges Africana, continental, decolonial, environmental, and feminist philosophy to foreground issues of racism and colonialism for environmental ethics and justice. Specifically, Opperman's work is oriented by eco-philosophies that trouble theories of justice inherited from liberal political philosophy, and by ontological politics and practices of freedom operative in racial ecologies, place-based movements, and struggles over land and "the environment."