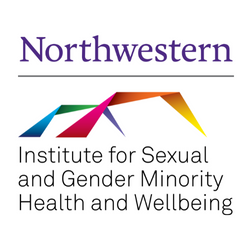 When: Tuesday, April 11, 2023
10:00 AM - 11:00 AM CT
Where: 625 N Michigan Ave, Suite 1400, Stonewall Conference Room, Chicago, IL 60611 Chicago map it
Audience: Faculty/Staff - Student - Public - Post Docs/Docs - Graduate Students
Cost: This event is free and open to the public.
Contact: Andrew Principe

Group: Institute for Sexual and Gender Minority Health and Wellbeing (ISGMH)
Category: Academic, Multicultural & Diversity, Global & Civic Engagement
Description:
ISMGH is delighted to invite you to the first of two presentations in April for our "Current Issues in LGBTQ Health" lecture series, co-sponsored by the THRIVE Center. The first event will feature Gilbert Gonzales, Ph.D. from the Vanderbilt University Department of Health Policy. The title of Dr. Gonzales's presentation will be "Leveraging Health Insurance Claims Data for LGBTQ+ Health Services Research."
Date: Tuesday, April 11, 2023
Time: 10:00 - 11:00am Central Time
Location: 625 N. Michigan Avenue, Suite 1400 Chicago, IL, 60611
This hybrid event is free and open to the public, but registration is required. Please complete the registration form using the link below to register.
About the Speaker: 
Gilbert Gonzales, PhD, MHA, is an Assistant Professor in the Department of Medicine, Health & Society; the Department of Health Policy; and the Program for Public Policy Studies at Vanderbilt University. Professor Gonzales' research examines how public policies affect health outcomes, access to care, and health disparities for lesbian, gay, bisexual, transgender, and queer/questioning (LGBTQ+) populations. He also studies the role of health care reforms on vulnerable populations. His research has appeared in the American Journal of Public Health, Pediatrics, JAMA, Health Affairs, The Milbank Quarterly, and the New England Journal of Medicine.
Professor Gonzales' research has been covered by news outlets such as CNN, Reuters, New York Post, The Guardian, US News and World Report, and The Rush Limbaugh Show. He has also presented research on LGBTQ+ health at international research conferences in the United States, Mexico, Belgium, Portugal, and Italy. He is a member of AcademyHealth, the American Public Health Association (APHA), the Population Association of America (PAA), and the Association for Public Policy Analysis & Management (APPAM).
Professor Gonzales teaches courses in health policy and research methods to undergraduate students at Vanderbilt. He also mentors undergraduate, graduate, and medical students interested in health equity research. In 2016, he was awarded the Chancellor's Award for Research on Equity, Diversity and Inclusion for his research on LGBT health at Vanderbilt University.
Professor Gonzales completed his Ph.D. in Health Policy & Administration at the University of Minnesota School of Public Health; a Master of Health Administration from the University of North Texas Health Science Center; and a Bachelor of Arts in Political Science and Biology from Baylor University.