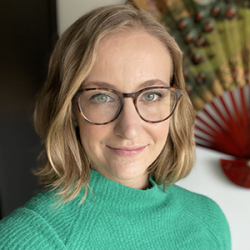 When: Friday, May 19, 2023
7:00 PM - 9:00 PM CT
Where: Technological Institute, LR2, 2145 Sheridan Road, Evanston, IL 60208 map it
Audience: Faculty/Staff - Student - Public - Post Docs/Docs - Graduate Students
Cost: Free and open to the public.
Contact: CIERA Astrophysics (847) 491-8646

Group: CIERA - Annual Public Lecture Series
Category: Lectures & Meetings
Description:
Northwestern University's Center for Interdisciplinary Exploration and Research in Astrophysics (CIERA) presents the 2nd CIERA ASTRONOMY NIGHT OUT featuring Dr. Allison Strom

• A free, keynote lecture given by CIERA astronomer, Dr. Allison Strom
• After the lecture, engage in family astronomy activities, and look through telescopes (weather permitting)!
• Come see electrified gasses through light-splitting glasses, or take home your own crafted constellation! We'll have CIERA astronomers ready to answer all of your spacey questions, and a local artist showcasing how he bridges science and the arts! This and much more at CIERA's Astronomy Night Out!
• Campus parking lots are free and unrestricted in the evenings.
• All are welcome! Content tailored to a general audience.
Allison Strom
CIERA, Northwestern University
Talk Title:
Sequencing the DNA of Galaxies with JWST
About this Talk: There are billions of galaxies, each with its own unique combination of traits developed over a complex lifetime---very much like people! Until recently, astronomers have only been able to study galaxies closest to the Milky Way in any detail, but the new James Webb Space Telescope (JWST) has allowed astronomers to observe some of the most distant galaxies in the Universe for the first time. CIERA Prof. Allison Strom will discuss how her team is using JWST and its suite of powerful infrared instruments to determine the chemical DNA of these faraway galaxies and show how this information is answering key questions about how galaxies like our own formed and evolved.
About the Presenter:
Professor Strom uses some of the largest telescopes on the ground and in space to study how galaxies form and evolve. Specifically, she is interested in understanding the baryonic processes that determine galaxies' varied formation histories within dark matter halos, including accretion from the cosmic web, winds and feedback from massive stars, and large-scale outflows. Strom is an expert in using deep rest-UV and rest-optical spectroscopy of star-forming galaxies across redshift to trace changes in their physical conditions and chemical abundances.

To receive updates about this and other CIERA Events, please subscribe to our e-mail list.