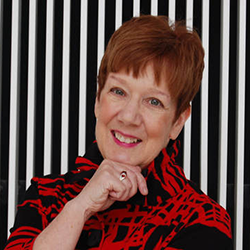 When: Thursday, October 5, 2023
5:30 PM - 7:00 PM Central
Where: Cahn Auditorium, 600 Emerson Street, Evanston, IL 60208 map it
Audience: Faculty/Staff - Student - Public - Post Docs/Docs - Graduate Students
Cost: Free and open to the public.
Contact: CIERA Astrophysics (847) 491-8646

Group: CIERA - Annual Public Lecture Series
Category: Lectures & Meetings
Description:
Northwestern University's Center for Interdisciplinary Exploration and Research in Astrophysics (CIERA) Presents: THE CIERA 15th ANNUAL PUBLIC LECTURE
-- Free and open to the public.
-- All are welcome! Content tailored to a general audience.
-- Meet Northwestern astronomers after the lecture.
-- Campus parking lots are free and unrestricted in the evenings.
Marcia Bartusiak
Talk Title: TBA
About this Talk:
October 5th marks the 100th anniversary of the Hubble VAR Plate! Come join us in celebrating this remarkable anniversary with award-winning science author, and Professor of the Practice Emeritus, Marcia Bartusiak!
About the Presenter:
Combining her skills as a journalist with an advanced degree in physics, Marcia Bartusiak (pronounced Mar-sha Bar-too'-shack) has been covering the fields of astronomy and physics for four decades. The author of seven books, she is Professor of the Practice Emeritus in the Graduate Program in Science Writing at the Massachusetts Institute of Technology. Some of her books include The Day We Found the Universe, a narrative saga of the birth of modern cosmology and the 2010 winner of the History of Science Society's Davis Prize, Dispatches from Planet 3, an essay collection for the armchair astronomer, and now-updated Einstein's Unfinished Symphony, her award-winning history of gravitational-wave astronomy and its first detections.

For many years, Marcia was a contributing editor at Discover. she is now on the editorial advisory board of Astronomy magazine. She also reviews science books for The Washington Post and Wall Street Journal.
The Lecture is made possible with support from The Alumnae of Northwestern University
To receive updates about this and other CIERA Events, please subscribe to our e-mail list.