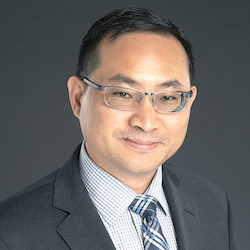 When: Thursday, September 28, 2023
10:00 AM - 11:00 AM CT
Where: Robert H Lurie Medical Research Center, Baldwin Auditorium, 303 E. Superior, Chicago, IL 60611 map it
Audience: Faculty/Staff - Student - Post Docs/Docs - Graduate Students
Contact: Linda Mekhitarian Jackson (312) 503-5229

Group: Biochemistry & Molecular Genetics Seminar Series
Category: Lectures & Meetings
Description:
The Department of Biochemistry & Molecular Genetics presents:
Jian Xu, PhD
Member, St. Jude Faculty
Center of Excellence for Leukemia Studies (CELS), Department of Pathology
St. Jude Children's Research Hospital
Presentation:
"Decoding the Pathogenic Non-Coding Genome"
Abstract:
Our research focuses on elucidating novel mechanisms controlling disease-associated genes and genetic regulatory elements in hematopoiesis and hematologic malignancies. We use multidisciplinary and quantitative approaches including (epi)genomics, proteomics, metabolomics, mouse genetics, and genome editing to characterize the structure-function of enhancers, the interplay between epigenetic gene regulation and intracellular metabolism in leukemia development, the pathogenic roles of non-coding variants, and the epigenetic control of retrotransposons in hematologic malignancies. Along with these studies, we also developed new CRISPR/Cas9-based 'CAPTURE' technologies to identify locus-specific chromatin interactions that regulate non-coding regulatory genome, and enhanced CRISPR epigenetic editing systems for in situ and in vivo interrogation of enhancer function. Our work has contributed to the emerging appreciation of dysregulated non-coding genome and epigenetics-metabolism crosstalk as cancer drivers and targetable dependencies.
Hosts:  Dr. Navdeep S Chandel, Professor of Medicine (Pulmonary and Critical Care) and Biochemistry and Molecular Genetics and Dr. Feng Yue, Professor of Biochemistry and Molecular Genetics and Pathology