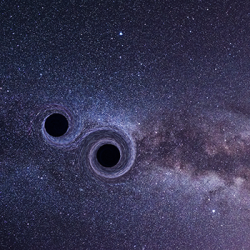 When: Tuesday, December 5, 2023
All day
Audience: Faculty/Staff - Post Docs/Docs - Graduate Students
Contact: CIERA Astrophysics (847) 467-1338

Group: CIERA - Conferences/Collab Meetings
Category: Lectures & Meetings
Description:
Meeting Rationale
In this meeting we aim to explore the various observational and theoretical aspects of intermediate-mass black holes, and their unique role in:
(1) Cosmology and galaxy evolution;
(2) Formation of gravitational wave sources;
(3) Accretion, tidal disruption events, and high-energy phenomena.
The workshop aims to serve as a focal point for researchers working on intermediate-mass black holes on all scales, to connect theorists and observers, and to link together and share knowledge and tools between groups working on similar questions.
We will discuss the current state-of-the-art, identify open questions and find a way forward to answer them.