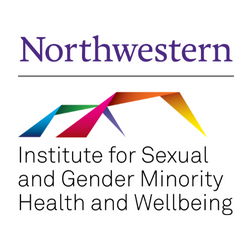 When: Thursday, September 21, 2023
1:00 PM - 3:00 PM CT
Where: 625 N Michigan Ave, Stonewall, Suite 1400, Chicago, IL 60611 Chicago map it
Audience: Faculty/Staff - Student - Public - Post Docs/Docs - Graduate Students
Cost: This screening event is free and open to the public.
Contact: Andrew Principe

Group: Institute for Sexual and Gender Minority Health and Wellbeing (ISGMH)
Category: Academic, Global & Civic Engagement
Description:
ISGMH invites you to the September installment of our "Current Issues in LGBTQ Health" series on Thursday, September 21st from 1:00 - 3:00pm Central Time, hosted by ISGMH's CONNECT and EDIT Programs. This special event will feature a screening of the film, HIV and the Journey Toward Zero, followed by a panel discussion afterward. 
Date: Thursday, September 21, 2023
Time: 1:00 - 3:00pm Central Time
Location:
625 N. Michigan Avenue, Suite 1400
Chicago, IL 60613
A Zoom link will be provided for guests who register to attend virtually. 
This hybrid event is free and open to the public. Lunch will be provided for in-person guests who register by Monday, September 18th.
About the Film:
HIV and the Journey Toward Zero sparks important conversations around the end of the HIV epidemic. What does "the end" mean for those who have been there from the start, those living with HIV today and those leading the way to an HIV-free future?
HIV and the Journey Toward Zero spotlights the perspective of some of Chicago's most prominent activists. The film is presented in partnership with the Chicago Department of Public Health, Tessa Films and local community organizations. Join us as we hear from long-term survivors, newly diagnosed individuals, clinicians, researchers and community leaders — the voices that, together, can make HIV history.
About the Speakers:
Pedro Alonso Serrano, MPH, CPH, is an Adjunct Lecturer appointed to the Department of Preventive Medicine - Division of Public Health Practice, and a Senior Project Manager with the Evaluation, Data Integration and Technical Assistance Program at the Northwestern University Feinberg School of Medicine in Chicago, IL. He currently teaches in the Program in Public Health, as well as the Master of Science in Clinical Investigation. Pedro is also a Senior Community Fellow with the Alliance for Research in Chicagoland Communities, a program of the Center for Community Health, which serves both the Institute for Public Health and Medicine, and the Northwestern University Clinical and Translational Sciences Institute, where he sits on the Community Advisory Council. Pedro is also a Public Health Preceptor for MPH candidates at Northwestern University Feinberg School of Medicine and University of Illinois at Chicago School of Public Health. 
Terry Dudley is a Black queer activist with extensive knowledge and experience in STI and HIV prevention, testing and treatment among men who have sex with men (MSM) and the LGBTQ+ community. Raised on the South Side of Chicago, Terry uses his own experience to understand the needs of queer folks of color, striving to ensure every voice is heard.
Milani Varela is an Afro-Latinx, gender nonconforming, drag performer, activist, and the Lead Navigator for Essential Support Services at CALOR, an affiliation of AIDS Healthcare Foundation. Named one of the "POZ 100" in POZ magazine, she has worked in HIV prevention since 2008. She is a Community Advisory Board member at Getting To Zero Illinois (GTZ-IL) & an Ambassador for CDC's "Let's Stop HIV Together" Program. Her work includes presenting at the U.S. Conference on HIV/AIDS twice on how to disseminate information on HIV, PrEP, PEP, COVID-19 & MPOX vaccines in Black & Latinx communities. Milani is part of the vogue ballroom scene and the former mother of the Iconic House of Ninja. As a pageant queen and current reigning National Diosa Latina USA Plus 2023, Milani has been able to use beauty pageants & ballroom as a platform to expand her work in HIV prevention. She has won many pageants, trophies at balls, and received many awards from community leaders and organizations, but her biggest reward is being able to continue to do the work for her community."