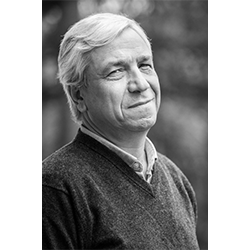 When: Monday, October 16, 2023
12:30 PM - 2:00 PM CT
Where: University Hall, 1897 Sheridan Road, Evanston, IL 60208 Evanston map it
Audience: Faculty/Staff - Student - Public - Post Docs/Docs - Graduate Students
Cost: 0
Contact: Margaret Sagan

Group: Middle East and North African Studies
Category: Lectures & Meetings, Academic, Multicultural & Diversity, Global & Civic Engagement
Description:
Yassin al-Haj Saleh, intellectual & writer, with discussant Sara Kayyali, Northwestern University.
In this talk, Yassin al-Haj Saleh considers how torture — understood as premeditated, purposeful infliction of injury that destroys human connection — has been the essence of Hafez and then Bashar al-Assad's rule in Syria. He explains how torture has institutionalized evil in relations between Syrian state and society based on domination, not rights and citizenship.   
Yassin al-Haj Saleh is the leading intellectual voice of the Syrian uprising and one of the key thinkers in the Arab world today. Born in the city of Raqqa in 1961, he was arrested in 1980 in Aleppo for his membership in a left-wing political organization and spent 16 years in prison. His wife, Samira al-Khalil, was abducted by an armed Islamist group in 2013. He is the author of nine books, including The Impossible Revolution: Making Sense of the Syrian Tragedy (2017) and The Atrocious and its Representation (English edition forthcoming). One of the founders of the bilingual Arabic-English platform Aljumhuriya.net, he writes for a variety of international publications and is a Contributing Writer for New Lines Magazine. He is now based in Berlin.
Sara Kayyali is a human rights lawyer and analyst. She was the senior Syria and Jordan researcher in the Middle East and North Africa Division of Human Rights Watch, and worked with civil society at the Open Society Foundations. She is currently pursuing a doctorate in political science.
This is event is free and open to the public.  Lunch will be served at the event.