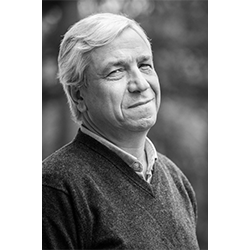 When: Tuesday, October 17, 2023
6:00 PM - 7:30 PM CT
Where: 800 W Buena Ave., Chicago, IL 60613
Audience: Faculty/Staff - Student - Public - Post Docs/Docs - Graduate Students
Cost: 0
Contact: MENA

Group: Middle East and North African Studies
Category: Lectures & Meetings, Academic, Multicultural & Diversity, Global & Civic Engagement
Description:
Syrian Writer and Former Political Prisoner Yassin al-Haj Saleh in Conversation with Wendy Pearlman (Northwestern University) and Danny Postel (New Lines Magazine).
Join us at Haymarket House for a conversation with Yassin al-Haj Saleh, the leading intellectual voice of the Syrian uprising and one of the key thinkers in the Arab world today, during his first visit ever to the U.S. Among al-Haj Saleh's nine books is The Impossible Revolution (Haymarket Books, 2017), which makes sense of both the nature of authoritarian domination in Syria and the historic popular struggle to topple it. Moderated by Wendy Pearlman (author of We Crossed a Bridge and It Trembled: Voices from Syria) and Danny Postel (co-editor of The Syria Dilemma and The People Reloaded), this dialogue will explore the origins and trajectory of the Syrian uprising, the internal and external forces that thwarted it, what comes next in the quest of emancipatory change, what lessons the Syrian experience might have for other struggles, and what lessons other struggles might have for Syria.
This public event is co-sponsored by Northwestern University's Middle East and North African Studies Program, New Lines Magazine, and Haymarket Books.