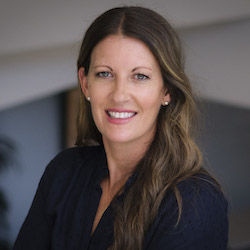 When: Thursday, October 26, 2023
10:00 AM - 11:00 AM CT
Where: Simpson Querrey Biomedical Research Center, Simpson Querrey Auditorium, 303 E. Superior Street, Chicago, IL 60611 map it
Audience: Faculty/Staff - Student - Post Docs/Docs - Graduate Students
Contact: Linda Mekhitarian Jackson (312) 503-5229

Group: Biochemistry & Molecular Genetics Seminar Series
Category: Lectures & Meetings
Description:
The Department of Biochemistry & Molecular Genetics presents:
Brooke M. Emerling, PhD
Associate Professor, Cell and Molecular Biology of Cancer Program
Scientific Director, Cell Imaging & Histology Core
NCI-Designated Cancer Center
Sanford Burnham Prebys, La Jolla, CA
Presentation:
"Targeting the metabolic vulnerabilities of cancer cells by phosphoinositide kinase inhibition"
Abstract:
Phosphoinositide signaling impacts a diverse number of cellular processes, including proliferation, survival, glucose uptake, and cytoskeletal organization. Seven different forms of phosphorylated phosphatidylinositol or phosphoinositides have been identified in mammalian cells. Phosphoinositide kinases, phosphatases, and phospholipases spatially and temporally regulate the generation of the different phosphoinositide species, which localize to different subcellular compartments. One of the most abundant phosphoinositide species is phosphatidylinositol 4,5-bisphosphate (PI-4,5-P2). Although the majority of PI-4,5-P2 is found at the plasma membrane, many recent studies have shown that PI-4,5-P2exists at intracellular locations, including lysosomes and peroxisomes. The phosphatidylinositol-5-phosphate 4-kinase (PI5P4K) family of enzymes provides an alternative pathway for generating a small yet specialized pool of PI-4, 5-P2 at these intracellular locations by phosphorylating the minor lipid, phosphatidylinositol 5-monophosphate (PI-5-P) at the 4-position. To date we have shown that silencing the two most catalytically active isoforms, PI5P4Kα and PI5P4Kβ, in cancer cells inhibits cell growth and importantly, that deletion of the enzymes in mice suppresses tumor formation. Further, we discovered that the PI5P4Kα and PI5P4Kβ isoforms are required for autophagosome-lysosome fusion, shedding light on one possible anti-cancer mechanism of PI5P4K inhibition. Our recent studies have also identified a novel role for peroxisomal PI-4,5-P2 generated by the PI5P4Ks in maintaining cellular bioenergetics via coordinating peroxisome- mitochondria communication. Together, these studies underscore the importance for the PI5P4Ks in preserving metabolic homeostasis, which is necessary for tumorigenesis and notably that targeting these enzymes could be an effective therapy for metabolically vulnerable diseases such as cancer. Further evidence that the PI5P4Ks are essential for cancer growth and tumorigenic potential will be provided, as well as their roles in regulating cellular metabolism by controlling the complex interplay between organelles will be discussed.
Host: Dr. Lillian Eichner, Assistant Professor of Biochemistry and Molecular Genetics