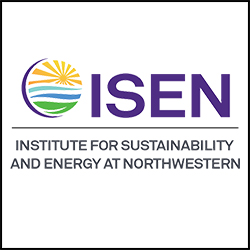 When: Friday, March 1, 2019
12:15 PM - 1:15 PM
Where: Kellogg Global Hub, 2211 Campus Drive, Evanston, IL 60208 map it
Audience: Faculty/Staff - Student - Post Docs/Docs - Graduate Students
Cost: Free to attend. Registration encouraged
Contact: Jeff Henderson 847.467.1972

Group: ISEN
Co-Sponsor(s):
ISEN private

Category: Global & Civic Engagement
Description:
The Technology & Business of Energy (TBOE) Seminar Series is co-sponsored by the Institute for Sustainability and Energy at Northwestern (ISEN).
Are you interested in a career in renewable energy, but unsure where to start? The Technology & Business of Energy (TBOE) Seminars are designed to give you a practical introduction to the basics of the energy industry, as well as serve as a space to network with like-minded students. Northwestern MBA, STEM PhD students, and a handful of external speakers will lead broad discussions focusing on the key concepts required to discuss energy intelligently.
Seminars will take place Fridays in Kellogg Global Hub Rm. L120 (check CampusGroups for updates) from 12:15-1:15pm. Free lunch (Krishna vegetarian Indian option available) will be provided to registered participants. Participation is open to all NU students (undergraduate, graduate, professional).
Register Now @ https://goo.gl/forms/4l1nWoOLDr62urE53 or on Kellogg's CampusGroups site.
Seminar Schedule
March 1st, Energy up to 2010: Fossil Fuels, Hydro and Nuclear
Fossil fuels drove the industrial revolution and rapid economic growth over the last century. The first seminar will introduce why transitioning to cleaner fuel sources is important and address the difficulties in doing so.
March 8th, Public Utilities and the Electricity Grid
The public utility market and electricity grid were designed for centralized, reliable production. How will they adapt to address the challenges of renewable energy sources?
March 15th, Transportation Fuels and Infrastructure
Transportation accounts for about one third of U.S. energy consumption. We will look at the specific economic and technological barriers to transitioning to clean transportation.
April 5th, Energy Efficiency, Demand Response, and Government Incentives
Often referred to as the "first fuel" in a clean energy economy, energy efficiency and demand response programs lower energy usage and reduce emissions. Learn about the programs and technologies enabling increased efficiency.
April 12th, Battery Technology & Energy Storage (NanoGraf CEO Samir Mayekar)
Intermittency of renewable sources would be far less problematic with scalable energy storage technologies. Hear more from Samir Mayekar (Kellogg '13) on the latest trends in batteries and storage.
April 19th, Renewable Energy Generation and Financing
Wind and Solar are the fastest growing renewable energy sources in the U.S. Learn about what is driving their growth and the economics of clean energy.
April 27th, The Future of Energy
What will the US and global energy ecosystems look like in the future? How close are we to that future? Hear some energy experts weigh in on their vision of how we will power society 100 years from now.