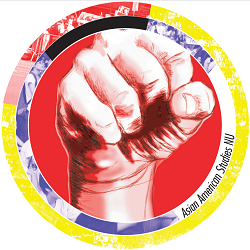 When: Saturday, April 18, 2020
All day
Where: Crowe Hall, 1132, 1860 Campus Drive, Evanston, IL 60208 map it
Cost: Free
Contact: Cheryl Jue 847.467.7114

Group: Asian American Studies Program
Category: Academic
Description:
In honor of the twenty-fifth anniversary of the 1995 student hunger strike that led to the establishment of the Asian American Studies Program, the "2020: New Directions in Asian American Aesthetics" event takes stock of what Asian American studies has accomplished, as well as addresses timely sociopolitical issues and critical field debates. How do we imagine the future work of Asian American aesthetics in our contemporary moment of rapidly shifting demographics and institutional crisis? This symposium highlights how innovative work on Asian American aesthetics across different mediums can create possibilities for political solidarity beyond straightforward ethnic identification.

Along with marking the legacy of Asian American studies at Northwestern, the symposium also aims to address timely sociopolitical issues and critical field debates. Rapid shifts in the size and demographics of Asian American communities compelled by immigration during the last few decades have troubled any easy assumptions about shared histories, politics, or socioeconomic positions. For example, what do Vietnamese refugees, college students from Singapore, and fourth-generation Japanese Americans have in common? And how do literary and artistic forms such as memoir, fiction, and performance art reflect these changes in what counts as "Asian American" history and stories? Scholars in Asian American studies have argued for the need to reconceptualize Asian American representation away from traditional models of ethnic identity. 

This conference will feature a combination of formats, including keynote lectures from nationally renowned scholars, poets, and artists, critical workshops, and a pop-up exhibition/performance night of creative work and art by Northwestern undergraduate students.
Generously sponsored by:
Alice Kaplan Institute - "Memorialization"
Alumnae of Northwestern
Department of American Studies
Department of Art History
Asian American Studies Program
Department of English