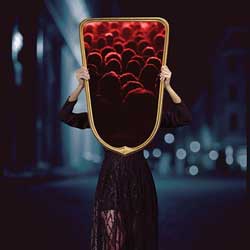 When: Thursday, February 24, 2022
7:30 PM - 9:30 PM Central
Where: Cahn Auditorium, 600 Emerson Street, Evanston, IL 60208 map it
Cost: Tickets are $18 for the general public and $8 for students with valid ID.
Contact: Concert Management Office (847) 467-4000

Group: Bienen School of Music Concerts and Events
Category: Fine Arts
Description:
Midwest Premiere
Joachim Schamberger, director; Joseph Mechavich, guest conductor; Jake Taniguchi, graduate assistant conductor; Northwestern University Symphony Orchestra 
Hoping to win the heart of his beloved, dispirited young writer Fabian Hart makes a bargain with the devil. He is given the supernatural ability to move his soul and identity from person to person for as long as he likes, but if he ever returns to his own body, death awaits and the devil will collect his soul. Will Fabian choose to live forever as other people, or die for love as himself?