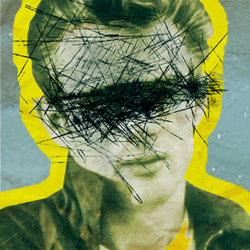 When: Saturday, October 15, 2022
7:30 PM - 9:30 PM CT
Where: Wirtz Center for the Performing Arts, Mussetter-Struble Theater, 1949 Campus Drive; 10-30 Arts Circle Drive, Evanston, IL 60208 map it
Cost: $10 General Admission
$6 Full-time Student (in advance)
Contact: Brannon Bowers (847) 467-1172

Group: American Music Theatre Project
Category: Fine Arts
Description:
In an old 5&Dime store in a dried-up West Texas town, the "Disciples of James Dean" gather for their twentieth reunion. In 1955 when they were just teenagers, the Hollywood masterpiece GIANT, starring James Dean, was filmed in the neighboring town of Marfa. Small town local Mona was cast as an extra in the movie, but shortly after his death, Mona has a child who she claims was conceived with Dean during the shoot. As the ladies reminisce about their youth, the arrival of a stunning-but-familiar stranger exposes bitter disappointments, delusions, and long-suppressed truths, unearthing bonds the disciples didn't know they had.
5&DIME
Based on the play Come Back to the Five and Dime, Jimmy Dean, Jimmy Dean by Ed Graczyk
Book by Ashley Robinson
Lyrics by Shakina Nayfack
Music by Dan Gillespie Sells
Directed by Amanda Dehnert
Music Direction by Shraman Ghosh
AMTP brings the nation's leading artists in music theatre to campus to work with students as they develop their new musicals. Join us for a reading presentation of this brand-new musical based on the groundbreaking play and film, featuring undergraduate and professional actors.