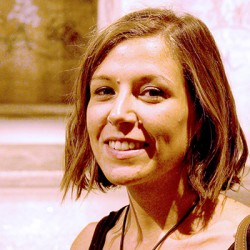 When: Wednesday, March 8, 2017
12:00 PM - 1:15 PM
Where: 620 Library Place, 1st Floor Conference Room, Evanston, IL 60208 map it
Audience: Faculty/Staff - Student - Public - Post Docs/Docs - Graduate Students
Contact: Program of African Studies 847.491.7323

Group: Program of African Studies
Category: Lectures & Meetings
Description:
Come join PAS for our weekly lunch and lecture. Lunch provided by PAS.
Speaker: Chiara Pagano, PAS visiting scholar, PhD candidate in African History, Roma Tre University, Rome, Italy
Title: The Berber Groups of Tripolitania and the Emergence of the Ethnic Discourse in Colonial Libya (1911-1922)
Abstract: Libya is a relatively young territorial aggregate with a long history of changing local equilibriums in which local groups were involved in regional and sub-regional mechanisms of interdependence and competition at a social, economic and political level. Libyan nationalism progressively came out as a reaction to two successive processes of State centralization. The former was promoted during the late Ottoman re-conquest of Tarabulus al-Gharb (Tripolitania) and Barqa (Cyrenaica) provinces; the latter instead was implied by Italian colonization. The rationalization of the public sphere imposed by the advent of Italian colonialism, together with the centralization of power, readjusted the political relationships characterizing pre-colonial societies. New subjectivities were produced and catalogued alongside racial, ethnic, and religious categories. Thus, the gradual process through which the idea of a Libyan Nation has historically emerged engendered the parallel emergence of minority identities, which constitute its corollary.
Addressing the case of social groups inhabiting the Jebel al-Nefusa region (Tripolitania) and the coastal town of Zwara, where the majority of Libya's Berbers lives, the research's aim is to retrace how the Arabs-Berbers dichotomy historically emerged, and proved to be a political tool in colonial Libya both for Italian authorities of the early colonial period and the local groups of Tripolitania's complex society.
Documents and reports produced by colonial functionaries, as well as Italian metropolitan institutions, together with ethnographic, geographic and demographic studies produced by the Italian "colonial library" regarding Libyan population, will serve to assess Italian colonial policy, questioning if it also produced a systematic minority policy, both in religious and ethnic terms. The ethnic minority discourse will be investigated by moving the analysis from a merely cultural approach to a political one, with the aim of retracing the causes of social tensions and political conflicts between Arabs and Berbers. Therefore, it will be emphasized how some group-actors interacting in Tripolitania social and political context during the colonial period appropriated the ethnic discourse in their strategies of intermediations with the colonial authorities to affect the unequal distribution of power and resources at local elites' level.
My argument is that, historically locating the emergence of the Berber ethnic category during the Italian colonial period will allow us to interpret ethnicity in terms of the changing discourses and practices of self-narrative that occurred within Tripolitanian social competition for prominence, involving not only local actors, but the colonial power as well.
Bio: Chiara Pagano is a PhD candidate in African History at the University of Roma Tre doctoral program in European and International Studies. She has been associate Ph. D. student at the Institut de Recherche sur le Maghreb Contemporain of Tunis. Her research interests concern the historical construction of "identity" and "otherness" as instruments of political control, identification and mobilization in colonial and post-colonial Libya. In order to better address these themes she has been conducting her researches in Libya, Egypt, and Tunisia, where she also studied Modern Standard Arabic.