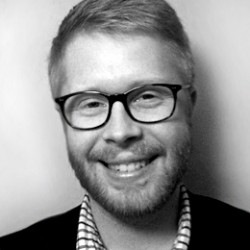 When: Tuesday, May 12, 2015
7:00 PM - 8:30 PM
Where: University Hall, Room 122, 1897 Sheridan Road, Evanston, IL 60208 map it
Audience: Faculty/Staff - Student - Public - Post Docs/Docs - Graduate Students
Contact: Janka Pieper 847.467.5344

Group: Global Health Studies
Co-Sponsor(s):
Buffett Institute for Global Studies

Category: Global & Civic Engagement
Description:
Jon Shaffer (MEAS 2009) | Senior Strategist for Grassroots Organizing, Partners In Health
Historically, the field of global health has been marked by double standards. Poor people (in high and low income countries alike) often receive low quality and expensive care that they pay for out-of-pocket, while the wealthy are able to access a wide variety of curative and preventative services through health insurance (public or private). This disparity in access has driven significant divergence in health outcomes between and within countries, stratified along socioeconomic lines.
The social movement to demand access to effective HIV antiretroviral therapy in the 1980's, 90's, and 00's challenged this reality. Activists successfully reclassified a lifesaving therapeutic regimen from a commodity to be sold only to those who could pay, to a standard of care that would be provided to all who needed it as a basic human right. By challenging the double standard of access between rich and poor, the AIDS treatment movement gave us the right to health language and a better understanding of how political process can give rise to a successful social movement.
Now, building off the success of the AIDS treatment movement, how can we continue to dismantle the double standards of health care for the rich and poor? How can we build the health care delivery platforms, alongside ministries of health, to protect the health of the poor and marginalized? What social movement is needed now to create the adequate global financing mechanisms for these health care delivery systems?
This talk will explore the roots of a social movement for the right to health and present ideas for future organizing, activism, and research.
About @jonshaffer:
Jon loves cares deeply about building volunteer organizations that generate power for the right to health. During the past three years with Partners In Health, he has led PIH to formalize and increasingly invest in the community organizing program, PIH Engage.
Since its inception, PIH Engage has built more than 100 volunteer teams in cities across the country, brought in thousands of new grassroots supporters, raised hundreds of thousands of dollars, and developed new capacity to advocate for policies that advance the right to health. Previous to Partners In Health, Jon served as the executive director of GlobeMed, an organization that partners student-led chapters with grassroots health organizations to address health disparities and advocate for global health equity.
The talk is co-sponsored by IPD / Global Health Studies and the Buffett Institute.