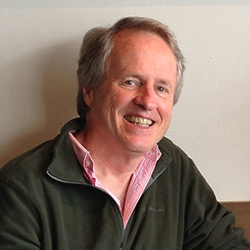 When: Thursday, May 5, 2016
7:00 PM - 8:00 PM
Where: McCormick Foundation Center, Tribune Forum, 1870 Campus Drive, Evanston, IL 60208 map it
Audience: Faculty/Staff - Student - Public - Post Docs/Docs - Graduate Students
Contact: Jeff Cernucan 847.467.2770

Group: Buffett Institute for Global Affairs
Category: Lectures & Meetings
Description:
Community-engaged scholarship (CES) has recently emerged as a critical strategy for partnering university scholarly resources with those in communities to enrich knowledge through inquiry that addresses and helps solve critical societal issues—both domestically and overseas. Where did this strategy come from and why has it emerged now? Timothy Stanton will explore CES origins, development and current practice with case examples from undergraduate and graduate education.
Tim Stanton, Buffett Institute Visiting Professor, is senior associate/engaged scholar for Ravensong Associates, through which he consults in service-learning design, development and research in the US, Africa and Asia. He is director emeritus of Stanford University's Bing Overseas Studies Program in Cape Town, South Africa, where he established and coordinated the Community-Based Partnership Research Programme. At Stanford prior to joining Overseas Studies, Tim founded and directed the Scholarly Concentration in Community Health and Public Service at the School of Medicine. He helped found and served as associate director and director of the Haas Center for Public Service from 1985-1999.
He has taught in African studies, American studies, education, medicine, public policy, and urban studies. As engaged scholar for Campus Compact, Tim helped organize and coordinate a national US initiative on community engagement and research universities, The Research Universities Civic Engagement Network (TRUCEN). He has published numerous articles on service-learning and engaged scholarship, including a book, Service-Learning: A Movement's Pioneers Reflect on its Origins, Practice, and Future.
Roberta "Bertie" Buffett Elliott endowed the Buffett Visiting Professorship in International Studies, which brings to campus leading scholars from around the world to build international relationships and provide educational opportunities for Northwestern students. Learn more about the Buffett Visiting Professorship program.