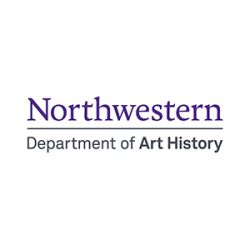 When: Wednesday, May 24, 2017
5:00 PM - 7:00 PM Central
Where: Block Museum of Art, Mary and Leigh, Pick-Laudati Auditorium, 40 Arts Circle Drive, Evanston, IL 60208 map it
Audience: Faculty/Staff - Student - Public - Post Docs/Docs - Graduate Students
Contact: Hana Thomson (847) 491-3230

Group: Department of Art History
Category: Academic
Description:
"Up to the Antipodes: On Artistic Origins, Comparisons and Conjectures in the Early Modern Worlds"
Alessandra Russo, Department of Latin American and Iberian Cultures, Columbia University

Between the late fifteenth and the mid-seventeenth century, in the context of the Iberian expansion, the presence and observation of unexpected artistic forms, media, and monuments triggered a new space of inquiry. Novel objects, surfaces, architectures, materials, and ideas about artistry were observed far and near --in the Americas, in Asia, in Africa, and in Europe. They traveled between continents in physical and textual forms: sent and offered as proofs of new territories, desired and collected as unique treasures, but also described, compared and analyzed in letters, histories or inventories. All around a sphere that could now be mentally embraced, missionaries, collectors, travelers, historians, and artists felt under the power of novel creations. The tangible realities of specific artifacts and media (sometimes only fragments and ruins, sometimes masterpieces in perfect conditions) prompted audacious revisions of historical, art historical, and geographical narratives. They triggered, for instance, the most improbable yet vivid conjectures about previous contacts between populations. Objects and monuments also encouraged bold comparisons with surprising results. Observing and writing about the arts with new spatial coordinates also faced the pressing issue of defining origins and originality. This talk will offer some conceptual keys to engage with a remarkable archive and to understand its crucial role in the transformation of the study of art history.