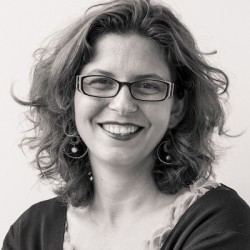 When: Thursday, May 4, 2017
12:00 PM - 12:45 PM
Where: Robert H Lurie Medical Research Center, Searle Seminar Room (Ground Floor), 303 E. Superior, Chicago, IL 60611 map it
Audience: Faculty/Staff - Student - Public - Post Docs/Docs - Graduate Students
Contact: Bryan Morrison 312.503.1927

Group: Medical Humanities & Bioethics Lunchtime Montgomery Lectures
Co-Sponsor(s):
Keyman Modern Turkish Studies (Buffett Institute)

Category: Lectures & Meetings
Description:
The Master of Arts in Medical Humanities & Bioethics program,
in co-sponsorship with the Keyman Modern Turkish Studies Program
presents
Zeynep Devrim Gürsel, PhD
Assistant Professor
International Studies Department
Macalester College
Saint Paul, Minnesota
This talk addresses a specific album from the 1890s found among Ottoman sultan Abdülhamit's collection which shows female patients of the Haseki Women's Hospital after they have regained their health. These formal portraits show each patient modestly dressed in hospital issued uniform yet baring her abdomen to show a surgical scar. In a bell jar on the ornate table each woman leans on is displayed the tumor removed by the gynecological surgeon. How might we make sense of the surgeon's signature on each plate (and differently on each abdomen in the form of a scar) despite the images having been made by a prominent studio photographer? How does this album require us to rethink agency in photography? How do we make sense of these images displaying that which was once internal to these women, to themselves, the surgeon and the sultan? Does the appearance of these images in an album at the palace collapse traditional differences between medical and political imaging technologies? How is care being visualized and to what political end? What kinds of relationships are materialized in this album?
The photo albums of Ottoman sultan and Islamic leader Abdulhamit II (1876-1909) who dispatched photographers to four corners of his empire contain some 35,000 images. This visual archive documents state projects such as military and government buildings, hospitals, factories, massive engineering projects, schools, mosques, and cityscapes, and includes a large collection of police photographs. The sultan's collection also contains albums sent to him by diplomats, foreign heads of state and individual foreigners and Ottoman subjects, including doctors.