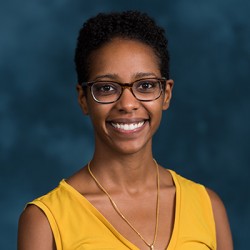 When: Wednesday, February 15, 2017
12:00 PM - 1:15 PM
Where: 620 Library Place, 1st Floor Conference Room, Evanston, IL 60208 map it
Audience: Faculty/Staff - Student - Public - Post Docs/Docs - Graduate Students
Contact: Program of African Studies 847.491.7323

Group: Program of African Studies
Category: Lectures & Meetings
Description:
Come join PAS for our weekly lunch and lecture. Lunch provided by PAS.
Speaker: Mai Hassan, Assistant Professor, Political Science, University of Michigan
Title: The Coercive State in Africa
Abstract: Autocrats rely on their state's coercive apparatus — those state organs with the monopoly on the legitimate use of violence within a territory — to engage in the coercion that sustains the regime. Ultimately, however, reliance on the state's coercive apparatus is a double-edged sword: officers can subvert the autocrat, amplifying a regime threat they were expected to contain. I theorize how autocrats manage officers in the coercive apparatus to solve this principal-agent problem. Autocrats "strategically shuffle" officers based on the country's underlying political geography and expected officer compliance: the autocrat's most loyal officers are posted to those sub-national regions where regime threats are paramount, so that compliance with orders to coerce is guaranteed. I examine the theory throughout Kenya's successive authoritarian regimes since independence. I provide micro-level data on 20,000 officers in the country's coercive apparatus for 50+ years, a period spanning 2 one-party authoritarian regimes and 2 competitive authoritarian regimes.
Bio: Mai Hassan in an Assistant Professor in the Political Science Department at the University of Michigan. She received a PhD in Government from Harvard University in 2014. Her work focuses on bureaucracy and coercion in authoritarian regimes. Professor Hassan's current book project is about how autocrats manage the internal security apparatus to stay in power and looks closely at Kenya's authoritarian regimes since independence. Her research has been published or is forthcoming at outlets including American Journal of Political Science, Comparative Political Studies, and Democratization.