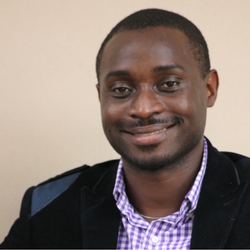 When: Friday, April 14, 2017
4:00 PM - 6:00 PM Central
Where: Block Museum of Art, Mary and Leigh, 40 Arts Circle Drive, Evanston, IL 60208 map it
Audience: Faculty/Staff - Student - Public - Post Docs/Docs - Graduate Students
Cost: Free and Open to the Publc
Contact: Block Museum of Art (847) 491-4000

Group: Block Museum of Art
Co-Sponsor: Program of African Studies

Category: Academic
Description:
NORTHWESTERN PROGRAM OF AFRICAN STUDIES CONFERENCE
Discourse concerning Africa and its diaspora has been characterized by a dialectical tension between invention and refusal; injury and repair. Taking this as a point of departure, this conference—under the banner of RE...AFRICA—aims to curate a dynamic conversation on the multivalent modes of thinking "Africa" and "Africanity."
Conference presentrs critically rethink familiar and unfamiliar African objects, revisit archives, refuse prevailing historical concepts, re-theorize structures of feeling, and reconsider methodologies in the study of African life, politics, and aesthetics. In order to explore new ways of thinking about the questions and concerns that have
historically afflicted the enterprise of African studies, we seek to unsettle origins, reject hegemonic narratives, and pay particular attention to the consistent re-invention of "Africa" as a discursive and 'real' object.
Keynote speaker Cajetan Iheka (University of Alabama) is author of Naturalizing Africa: Ecological Violence, Agency, and Postcolonial Resistance in African Literature.
More at http://bit.ly/2jDum9b
------
The Africa Seminar (AfriSem) provides an interdisciplinary and area-defined setting for graduate students studying Africa. AfriSem is a forum for works-in-progress by graduate students, Northwestern faculty, and visitors. It provides opportunities to develop, present, and draw advice on papers and research proposals and invites guest speakers to address special topics.
It is open to graduate students (and advanced undergraduates by permission) from any discipline, department, or school of Northwestern, at whatever stage of completion of their graduate program. Graduate students are encouraged to participate in AfriSem throughout their graduate years.