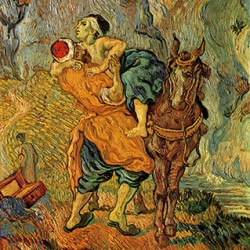 When: Friday, May 26, 2017
12:00 PM - 1:00 PM
Where: 1902 Sheridan Road, Evanston, IL 60208 map it
Audience: Faculty/Staff - Student - Public - Post Docs/Docs - Graduate Students
Contact: Iszy Licht 847.467.2770

Group: Buffett Institute for Global Studies
Category: Global & Civic Engagement
Description:
This talk argues that minority communities are better able to overcome the clandestine collective action dilemma, i.e. the dual challenge of coordination and secrecy. Based on two unique collections of post-war testimonies, Robert Braun shows that minority groups were more likely to facilitate clandestine cooperation against the Nazis because their members formed insulated hubs of commitment that were able to combine mobilization without increasing exposure.
Robert Braun (sociology) studies intergroup relationships in times of social upheaval.He is currently finishing a book manuscript on the protection of Jews during World War II in the Low Countries. His work has been published in the American Political Science Review, Comparative Political Studies, the Journal of Peace Research and the Journal of Conflict Resolution. 
This is part of the Buffett Institute Faculty & Fellows Colloquium. On Fridays during the school year, the Buffett Institute hosts Northwestern faculty and/or visiting fellows to present their current research. This forum brings together an interdisciplinary audience to build awareness of global research on campus. The series helps promote dialogue on scholarship and develop a deeper sense of community among Buffett Institute affiliates. Each meeting lasts one hour; lunch is provided. Please arrive early to get lunch and find a seat.
Add Event to Calendar