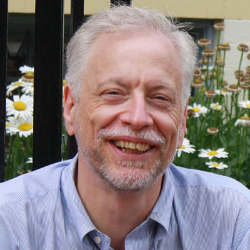 When: Monday, May 7, 2018
12:00 PM - 1:30 PM Central
Where: Kresge Hall, Room 1-515 (The Forum), 1880 Campus Drive, Evanston, IL 60208 map it
Audience: Faculty/Staff - Student - Post Docs/Docs - Graduate Students
Cost: Free
Contact: Danny Postel

Group: Middle East and North African Studies
Co-Sponsor: Department of Political Science

Category: Lectures & Meetings
Description:
Constitutions are often seen — and present themselves — as moments of creation. But in fact, most states writing constitutions are hardly doing so for the first time and nothing is a better predictor of what a constitution will include than what the last one did. How does understanding constitution writing as an iterative process change how we view constitutional documents and processes? Focusing on religious provisions in Arab constitutions, Nathan Brown will show that the sharp line between constitutional moments and normal politics can be both exaggerated and misstated when the iterative nature of constitutional documents is neglected.
Nathan Brown is Professor of Political Science and International Affairs and Director of the Institute for Middle East Studies at the Elliott School of International Affairs at George Washington University. His books include Arguing Islam after the Revival of Arab Politics (2016), When Victory Is Not an Option: Islamist Movements in Arab Politics (2012), The Dynamics of Democratization: Dictatorship, Development, and Diffusion. Baltimore (2012), Palestinian Politics After the Oslo Accords (2003), and Constitutions in a Non-Constitutional World: Arab Basic Laws and the Prospects for Accountable Government (2001).
Brown is a past president of the Middle East Studies Association (MESA), a former Guggenheim Fellow, a former Carnegie scholar, and a former fellow at the Woodrow Wilson International Center for Scholars. He serves on the Middle East and North Africa advisory committee for Human Rights Watch and the board of trustees at the American University in Cairo. He has previously served as an advisor for the committee drafting the Palestinian constitution, the United Nations Development Program, and several NGOs.
This event is co-sponsored by One Book One Northwestern (http://www.northwestern.edu/onebook/) and the Department of Political Science (https://www.polisci.northwestern.edu).