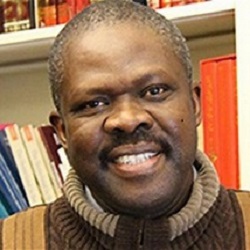 When: Wednesday, January 31, 2018
4:00 PM - 6:00 PM Central
Where: Scott Hall, Room 201, 601 University Place, Evanston, IL 60208 map it
Audience: Faculty/Staff - Student - Public - Post Docs/Docs - Graduate Students
Contact: Rebecca Shereikis (847) 491-2598

Group: Institute for the Study of Islamic Thought in Africa (ISITA)
Category: Academic
Description:
Speakers:
Ousmane Oumar Kane, Prince Alwaleed Bin Talal Professor of Contemporary Islamic Religion and Society, Harvard Divinity School
Charles Stewart, professor emeritus of history, University of Illinois at Urbana-Champaign
Discussant:  Robert Launay (anthropology, Northwestern)
Description:
The "ancient manuscripts of Timbuktu" have become powerful symbols of the existence of a written tradition of erudition in West Africa, long denied or obscured by the perception of Africa as the continent of orality. While recognizing Timbutku's significance, our symposium speakers contend that we must place Timbuktu and its manuscripts in the broader context of West African Islamic intellectual history.
In Beyond Timbuktu: An Intellectual History of Muslim West Africa (Harvard University Press, 2016), Ousmane Kane traces the breadth and depth of the intellectual tradition in West Africa and its educational system, demonstrating its vitality and versatility, but also its importance to understanding current issues facing West African nation states. Charles Stewart (emeritus, University of Illinois) compares Timbuktu's literary output with that of the Hassaniyya-speaking region documented in his bibliography Arabic Writings of Mauritania and the Western Sahara (volume 5 in Brill's Arabic Literature of Africa series), suggesting that claims of the scale and significance of Timbuktu's scholarship have been exaggerated. Stewart argues that the mythology surrounding Timbuktu has obscured the more interesting story of the organic growth of a Saharan scholarly tradition in the Hassaniyya-speaking world with its locus in Saharan nomadic schools.
The ISITA Perspectives Symposium Series brings leading scholars of Islam in Africa to Northwestern for discussion of their recent books.  Each symposium features two authors and a discussant.