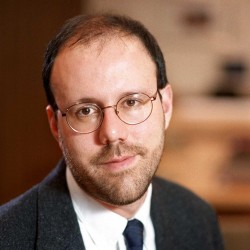 When: Wednesday, April 25, 2018
3:30 PM - 5:00 PM
Where: 617 Library Place, IPR Conference Room, Evanston, IL 60208 map it
Audience: Faculty/Staff - Student - Public - Post Docs/Docs - Graduate Students
Contact: Ellen Dunleavy 847.491.8705

Group: Institute For Policy Research
Co-Sponsor(s):
Global Poverty Research Lab (Buffett Institute)

Category: Academic
Description:
"Information and Communication Technology for Agriculture in the Developing World"
by Michael Kremer, Gates Professor of Developing Societies, Economics Department, Harvard University
Abstract: Customized agricultural advice, delivered by mobile phones, holds the promise of delivering actionable, relevant information to small-holder farmers at a very low cost. Kremer and his colleagues present evidence from a series of experiments testing the efficacy of mobile phone based agricultural advice, conducted in Africa and South Asia. The researchers find some positive evidence: In a trial in India, advice changed practices, increasing yields in cumin (26 percent) and cotton (8.6 percent, for a sub-group receiving reminders). In Kenya, SMS encouragement to adopt agricultural lime increased lime purchases by 10–15 percent among maize
farmers. A series of experiments with One Acre Fund in Kenya and Rwanda show that lime-encouragement SMS campaigns increased lime purchases by similar magnitudes. The researchers find settings in which such services are not effective or optimized. They also discuss ongoing work to test behavioral and social learning theories in the context of agricultural decision-making.
Reception to follow.
Co-sponsored with the Buffett Institute for Global Studies