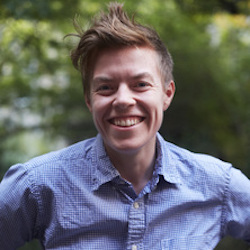 When: Thursday, January 24, 2019
5:15 PM - 6:30 PM
Where: University Hall, 201, 1897 Sheridan Road, Evanston, IL 60208 map it
Audience: Faculty/Staff - Student - Public - Post Docs/Docs - Graduate Students
Contact: English Department 847.491.7294

Group: English Department
Co-Sponsor(s):
Department of Art History

Category: Lectures & Meetings
Description:
The Early Modern Colloquium presents Emily Wilbourne, Associate Professor of Musicology at Queens College and the Graduate Center at the City University of New York, on Thursday, January 24 at 5:15 pm in University Hall 201 (the Hagstrum Room). This event is co-sponsored by the Department of English and the Musicology program. Her paper is called "Little Black Giovanni's Dream: The performance of buffoons, slaves, dwarves, and bad Christians at the Medici court."
The poem "Sogno di Giovannino Moro" or "Little Black Giovanni's Dream" survives in a single manuscript copy, undated and unattributed in the Medicean archives in Florence. This paper provides a close reading of the text, arguing that the enslaved black chamber singer Gio: Buonaccorsi (fl. 1651-d.1674) was the author of the poem. The text itself, likely to have been performed to music, gives evidence of a close-knit community of dwarves, slaves, buffoons and infidels within the inner circles of the court and argues for a more sophisticated account of the multicultural and international presence of "Others" within the seventeenth-century Italian court.
The talk will be followed by a Q&A and a reception. Light refreshments will be served.