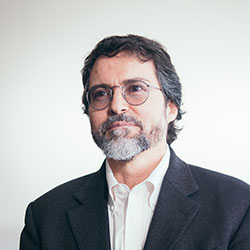 When: Monday, January 13, 2020
6:00 PM - 7:30 PM Central
Where: Lutkin Memorial Hall, 700 University Place, Evanston, IL 60208 map it
Audience: Faculty/Staff - Student - Public - Post Docs/Docs - Graduate Students
Contact: Rebecca Shereikis 847.491.2598

Group: Institute for the Study of Islamic Thought in Africa (ISITA)
Category: Academic, Lectures & Meetings, Religious, Multicultural & Diversity, Global & Civic Engagement
Description:
Please join us for an evening with one of the Western world's most influential Muslim scholars:  Hamza Yusuf Hanson, president of Zaytuna College.
Shaykh Hamza will speak on the topic of  "College Caravans: The Mauritanian Scholastic Tradition," drawing from his experiences studying the Islamic sciences with Mauritanian scholars. A Q&A session will follow the talk, moderated by Zekeria Ahmed Salem, ISITA's director and associate professor of political science.
This event is free of charge and open to the public. No registration is required. Seating is on a first come, first served basis. Doors to Lutkin Hall will open at 5:30 pm.
Find parking information for this event on the ISITA website.
HAMZA YUSUF HANSON currently serves as president of Zaytuna College in Berkeley, California, the first accredited Muslim liberal arts college in the United States. Shaykh Hamza was ranked by The Muslim 500 as the 25th most-influential Muslim worldwide in 2019. A leading proponent of classical learning, the traditional liberal arts, and great books education in both the Western and Muslim traditions, he has translated, authored, and coauthored numerous publications, including scholarly books and articles as well as papers on major current areas of ethical concern. He serves as vice president of the UAE-based Forum for Promoting Peace in Muslim Societies. He is a co-president of Religions for Peace and served on the Ethics in Action for Sustainable and Integral Development initiative, a collaboration between Religions for Peace, the Vatican, the United Nations, and other organizations. He is a member of the Jordanian Royal Academy for Islamic Studies and has worked with Prince Ghazi bin Muhammad on key initiatives promoting peace between Muslims and Christians. He works closely with Shaykh Abdallah bin Bayyah, the architect of The Marrakesh Declaration, a groundbreaking document in defense of the rights of non-Muslims in Muslim-majority societies, translating it into English and promoting it globally. He holds traditional advanced degrees (ijazaat) in Islamic law and theology, as well as a BA in Religious Studies (San Jose State University) and a PhD (c) (UC Berkeley / Graduate Theological Union).