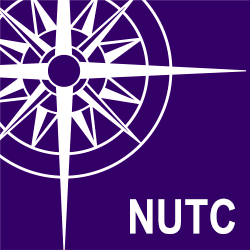 When: Thursday, August 6, 2020
3:00 PM - 5:00 PM CT
Where: Online
Webcast Link
Audience: Faculty/Staff - Student - Public - Post Docs/Docs - Graduate Students
Cost: No registration required / open to the public.

Contact: Bret Johnson

Group: Northwestern University Transportation Center
Co-Sponsor: Buffett Institute for Global Affairs

Category: Academic, Lectures & Meetings
Description:
NUTC Asynchronous Virtual Roundtable | Reopening Our Cities 5
 "Digitalization and Technological Innovation in Urban Mobility"
NUTC's new 'Reopening Our Cities' synchronous virtual roundtables (AVR) feature transportation industry professionals working toward the safe and strategic reopening of cities and regional economies. Join NUTC on Thursday, August 6th at 3pm CDT for the fifth in this 'Reopening Our Cities'-themed AVR series. Click the Zoom link below to watch interviews with experts and ask them your questions live.
NUTC AVR Cities 5: Thursday, August 6th @ 3pm CDT
Click this URL to join:https://northwestern.zoom.us/j/97873768232
Live Tweet w/ NUTC:   @infoNUTC    #Cities5
Featured Speakers:
·         Brenna Berman serves as CEO & Executive Director of City Tech. Prior to joining City Tech, Brenna served in Chicago Mayor Rahm Emanuel's administration. She served as the Chief Information Officer for the City and Commissioner for the Department of Innovation & Technology (DoIT) from 2012 to 2017. Prior to joining the Emanuel Administration, Brenna built a career promoting government innovation over 10 years at IBM, where she worked closely with government agencies in cities and countries across the world to leverage technology and analytics to improve the services they provide to their residents. Brenna earned her bachelor's degree and Masters in Public Policy from the University of Chicago.
·         Hani Mahmassani, NUTC Director and the William A. Patterson Distinguished Chair in Transportation at Northwestern University, will moderate this asynchronous virtual roundtable. Dr. Mahmassani brings over 35 years of research, academic and professional experience in transportation systems analysis, network modeling and logistics systems. He also currently serves on the International Advisory Board of the Panama Canal Authority. 
·         Monali Shah is a Strategic Business Executive for Public Sector at Google. In this role she drives the creation of 'smart cities' and mobility solutions that address the needs of public sector agencies. She previously served as the Director of Intelligent Transportation at HERE Technologies and led the company's work with transportation agencies in the areas of smart cities, connected and automated driving, and traffic management. She started off her career as an environmental engineer and Six Sigma Blackbelt at Avery Dennison. Ms. Shah has a degree in civil and environmental engineering from the University of Michigan and holds an MBA from the University of Chicago.
·         Joshua L. Schank is the first-ever Chief Innovation Officer for the Los Angeles County Metro and former President and CEO of the Eno Center for Transportation a non-profit foundation with the mission of improving transportation policy and leadership. Dr. Schank was Transportation Policy Advisor to Senator Hillary Clinton, and has worked with PB Consult, ICF International, the Office of the Inspector General's in the U.S. Department of Transportation, and with the Permanent Citizens Advisory Committee of the Metropolitan Transportation Authority in New York City. He holds a Ph.D. in urban planning from Columbia University, a Master of City Planning from the Massachusetts Institute of Technology, and a B.A. in urban studies from Columbia University.
Please click the link below to join the webinar: 
https://northwestern.zoom.us/j/97873768232
Or iPhone one-tap : 
    US: +13126266799,,97873768232#  or +13017158592,,97873768232# 
Or Telephone:
    Dial(for higher quality, dial a number based on your current location):
        US: +1 312 626 6799  or +1 301 715 8592  or +1 929 436 2866  or +1 346 248 7799  or +1 669 900 6833  or +1 253 215 8782 
    Webinar ID: 978 7376 8232
    International numbers available: https://northwestern.zoom.us/u/aepup3Aezo
Or an H.323/SIP room system:
    H.323: 
    162.255.37.11 (US West)
    162.255.36.11 (US East)
    221.122.88.195 (China)
    115.114.131.7 (India Mumbai)
    115.114.115.7 (India Hyderabad)
    213.19.144.110 (EMEA)
    103.122.166.55 (Australia)
    209.9.211.110 (Hong Kong SAR)
    64.211.144.160 (Brazil)
    69.174.57.160 (Canada)
    207.226.132.110 (Japan)
    Meeting ID: 978 7376 8232
    SIP: 97873768232@zoomcrc.com