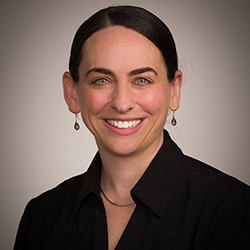 When: Tuesday, September 29, 2020
4:00 PM - 5:00 PM Central
Where: Online
Audience: Faculty/Staff - Student - Post Docs/Docs - Graduate Students
Contact: Yas Shemirani

Group: Physics and Astronomy Astrophysics Seminars
Category: Academic
Description:
Abstract: 
The SAGA Survey will spectroscopically identify satellite galaxies brighter than Mr = −12.3 around one hundred Milky Way analogs at z =0.01. I will present results from SAGA Stage II, where we have more than quadrupled the sample size of Stage I, finding 127 satellites around 36 Milky Way analogs. I will present results on the quenched fraction of satellites, luminosity functions, radial distributions and more, comparing these both to the Milky Way itself and predictions from simulation.
Speaker: Marla Geha, Yale University
Website: http://www.astro.yale.edu/mgeha/
Host: Tjitske Starkenburg
If you know someone who would be interested in attending this talk, please contact Yas Shemirani (yassaman.shemirani@northwestern.edu) to access the Zoom link.
Keywords: Physics, Astronomy, Astrophysics