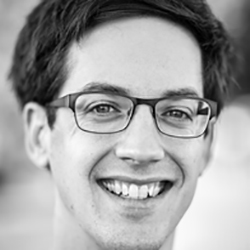 When: Tuesday, October 13, 2020
4:00 PM - 5:00 PM Central
Where: Online
Audience: Faculty/Staff - Student - Post Docs/Docs - Graduate Students
Contact: Yas Shemirani

Group: Physics and Astronomy Astrophysics Seminars
Category: Academic
Description:
Abstract: Close double white dwarf binaries will be key sources of mHz gravitational waves for future missions like LISA.  But when the gravitational-wave-driven inspiral results in the merger of the two white dwarfs, what happens next?  While some mergers may result in thermonuclear supernovae, many others will leave behind remnants that eventually cool as single white dwarfs.  I will describe work that characterizes the expected properties of white dwarf merger remnants and thus helps us to identify and interpret these objects.  New data is transforming our knowledge of the local white dwarf population, and I will outline some of the emerging mysteries and their potential connection to double white dwarf mergers.
Speaker: Josiah Schwab, UCSC
Website: https://yoshiyahu.org
Host: Giacomo Terreran
If you know someone who would be interested in attending this talk, please contact Yas Shemirani (yassaman.shemirani@northwestern.edu) to access the Zoom link.
Keywords: Physics, Astronomy, Astrophysics