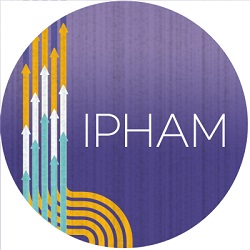 When: Thursday, October 1, 2020
12:00 PM - 1:00 PM
Where: Online
Audience: Faculty/Staff - Student - Public - Post Docs/Docs - Graduate Students
Contact: Institute for Public Health and Medicine (IPHAM)

Group: Institute for Public Health and Medicine (IPHAM)
Category: Lectures & Meetings
Description:
Co-sponsored by the Institute for Public Health and Medicine (IPHAM) at Northwestern University and the Northwestern Program in Public Health.
Explorations of Careers in Public Health is a mini-series within the larger weekly IPHAM seminar series. The mini-series will feature interviews with local public health leaders about how they have navigated their career in public health.
Guest:
Ngozi O. Ezike, MD
Director, Illinois Department of Public Health
Dr. Ngozi Ezike is acting director of the Illinois Department of Public Health (IDPH). Dr. Ezike is a board certified internist and pediatrician who came to IDPH from the Cook County Department of Public Health (CCDPH), where she served for more than 15 years. She was also medical director at the Cook County Juvenile Temporary Detention Center. Prior to joining CCDPH, Dr. Ezike served as Austin Health Center medical director where she actively engaged with the community on a variety of health initiatives. She also has delivered inpatient care at Stroger Hospital and primary and preventive care in community and school-based clinics.
Dr. Ezike is a national policy advisor on juvenile correctional health topics. She received a medical degree from University of California at San Diego and a bachelor's degree in chemistry from Harvard University. Dr. Ezike also holds a management certificate from Harvard Business School and is an assistant professor in the Department of Pediatrics at Rush University.
For more public health news, events, and announcements, visit the IPHAM website: https://feinberg.northwestern.edu/ipham