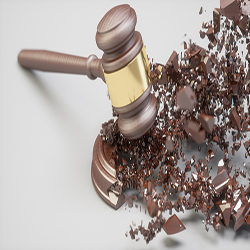 When: Tuesday, November 3, 2020
12:00 PM - 1:00 PM Central
Where: Online
Webcast Link
Audience: Faculty/Staff - Student - Public - Post Docs/Docs - Graduate Students
Contact: Dylan Peterson (847) 467-2770

Group: Buffett Institute for Global Affairs
Category: Global & Civic Engagement
Description:
As the United States struggles to resist the crumbling of its institutions in the face of polarization and populism, Ukraine struggles to surpass corruption and foreign domination—including corruption in which wealthy Americans have participated. In some respects, the two countries appear to be converging. What can each country learn from the crises of the other? Northwestern University Professor of Law Paul Gowder will be joined by Dmytro Vovk, Professor of Law and Director of the Center for the Rule of Law and Religion Studies at Yaroslav Mudryi National Law University in Ukraine, for a U.S. Election Day discussion about degradation of the rule of law and the erosion of democracy.
Speakers: 
Dr. Paul Gowder is Professor of Law at Northwestern University's Pritzker School of Law. His research focuses on the rule of law, democratic theory, social and racial equality, institutional and organizational governance, and the law of technology, as well as the technology of law. He's the author of The Rule of Law in the Real World (Cambridge, 2016), and is currently working on book projects on the rule of law in the United States and on internet platforms and political/constitutional governance.  In a prior life, he was a civil rights and legal aid lawyer, and represented victims of police misconduct, predatory lending, employment discrimination, unlawful eviction, domestic violence, and numerous other injustices.
Dr. Dmytro Vovk teaches law and runs the Center for the Rule of Law and Religion Studies at Yaroslav Mudryi National Law University in Kharkiv, Ukraine. He works as an expert on the rule of law and religious freedom for the UNFPA, OSCE/ODIHR, the Council of Europe, and Freedom House, and the USAID, and is an academic adviser to the Constitutional Court of Ukraine and the Ukrainian State Agency for Ethnic Policies and Freedom of Conscience. Among his recent authored publications are chapters "Forced Displacement, Religious Freedom and the Russian-Ukrainian Conflict" for the volume forthcoming in the Amsterdam University Press, and "Soviet Law and Political Religion," in Law as Religion, Religion as Law forthcoming in the Cambridge University Press, and the policy paper, Religion and Forced Displacement in Ukraine (2020).
This webinar is free and open to the public.
This webinar will be available through WebEx at this LINK.  Please use the following passcode when accessing: 1234. The talk will begin at 12 p.m. CST on Tuesday, November 3.
This is part of the Northwestern Buffett Institute for Global Affairs' Building Sustainable Futures: Global Challenges and Possibilities webinar series.