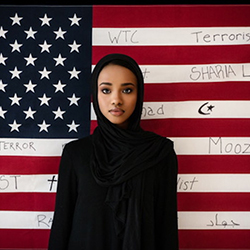 When: Tuesday, November 17, 2020
12:00 PM - 1:00 PM Central
Where: Online
Webcast Link
Audience: Faculty/Staff - Student - Public - Post Docs/Docs - Graduate Students
Contact: Dylan Peterson (847) 467-2770

Group: Buffett Institute for Global Affairs
Category: Global & Civic Engagement
Description:
Islamophobia is commonly understood to be part of the aftershock of 9/11, but surfaced as a category at the beginning of the 20th century at the height of white supremacy. What does the re-appearance of Islamophobia tell us about white supremacy now?
Northwestern University Associate Professor of African American Studies Barnor Hesse will be joined by Salman Sayyid, Professor of Social Theory and Decolonial Thought at the University of Leeds, for a conversation about the history and globality of Islamophobia and why it is a form of racism. 
This webinar is free and open to the public. It will be available through WebEx at this LINK. Please use the following passcode when accessing: 1234. The talk will begin at 12 p.m. CST on Tuesday, November 17.
This is part of the Northwestern Buffett Institute for Global Affairs' Building Sustainable Futures: Global Challenges and Possibilities webinar series.