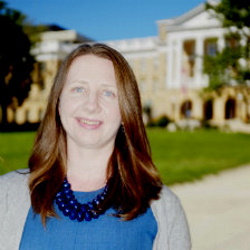 When: Friday, October 30, 2020
12:00 PM - 1:00 PM CT
Where: Online
Webcast Link
Audience: Student - Public - Post Docs/Docs - Graduate Students
Contact: Erica Canavan (847) 491-7451

Group: Department of Political Science
Category: Academic, Lectures & Meetings, Global & Civic Engagement
Description:
The American Politics Workshop hosts Eleanor Neff Powell for a presentation (details forthcoming). Her book, Where Money Matters in Congress: A Window into How Parties Evolve, examines the influence of money on the internal politics of Congress and the biases it has for the policy-making process. 
Eleanor Neff Powell is a Booth Fowler ​Associate Professor of Political Science and Trice Faculty Scholar at the University of Wisconsin-Madison. Her research revolves around three themes: the influence of money in American politics, understanding political parties, and exploring the complexities of congressional representation. 

Prof. Powell will discuss the following topic:
Constituency service is an important component of Congressional representation where Members of Congress help their constituents navigate federal bureaucracies. We leverage a massive new comprehensive database of constituent service requests from Members of Congress to examine which types of constituents receive help from Members of Congress and how electing a Republican or Democrat affects who gets served.