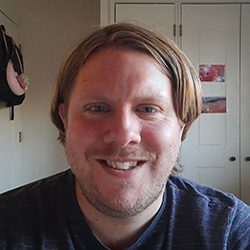 When: Tuesday, May 11, 2021
4:00 PM - 5:00 PM Central
Where: Online
Audience: Faculty/Staff - Student - Post Docs/Docs - Graduate Students
Contact: Samantha Westlake

Group: Physics and Astronomy Astrophysics Seminars
Category: Academic
Description:
Abstract: Massive stars end their lives in violent explosions as core-collapse supernovae (CC SNe). A large diversity is observed in their transient behaviour - suggesting a large diversity in progenitor and explosion properties. The broadest classification separates CC SNe into hydrogen-rich SNe II and hydrogen poor stripped-envelope SNe (SE SNe: types IIb, Ib and Ic). A key outstanding question in CC SN research is which types of massive stars explode as which types of SNe - and why.
Here, I will first give an overview of the CC SN classes, their differences, and a summary of our current understanding of their possible progenitors. I will then focus the discussion on their relative nucleosynthetic yields; specifically, that of the dominant 56Ni. The amount of 56Ni ejected by a CC SN directly constrains core properties of the progenitor together with the nature of the explosion. I will show that observations systematically constrain SE SNe to have ejected larger amounts of 56Ni than SNe II. I will finish by discussing the implications of this result for our general understanding of massive star explosions.
Speaker: Joe Anderson, ESO
Website: https://www.eso.org/sci/activities/santiago/personnel.html
Host: Giacomo Terreran 
If you know someone who would be interested in attending this talk, please contact Samantha Westlake (samantha.westlake@northwestern.edu) to access the Zoom link.
Keywords: Physics, Astronomy, Astrophysics