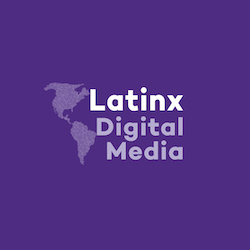 When: Thursday, January 28, 2021
12:00 PM - 1:00 PM CT
Where: Online
Audience: Faculty/Staff - Student - Public - Post Docs/Docs - Graduate Students
Cost: Free
Contact: Center for Latinx Digital Media

Group: Center for Latinx Digital Media
Co-Sponsor: Alice Kaplan Institute for the Humanities
Buffett Institute for Global Affairs
The Latina and Latino Studies Program
SOC - Department of Radio/TV/Film
Upcoming Public Humanities Related Events

Category: Academic
Description:
Throughout the Winter Quarter, the Center for Latinx Digital Media invites you to a series of weekly seminars held over Zoom on Thursdays from 12-1 PM CT. You can now register (click here) to the seminar on Thursday January 28, 2021 at 12-1 PM CT, where Professor Arcelia Gutiérrez (University of Kentucky) will give a presentation entitled "Competing Ethnoracialized Counterpublics: #OscarsSoWhite, Black Twitter, and Latinx Twitter." 
Presentation abstract: This talk explores Latinx Twitter's reaction to the #OscarsSoWhite movement. It outlines the discourses Latinxs have deployed on Twitter to justify their demands for inclusion in the media industries and how notions of competition, coalition building, and solidarity operate between various ethnoracial groups in digital media activism. It advances the notion of competing ethnoracialized counterpublics to explore how race and ethnicity operate relationally in the U.S. and how competition among marginalized groups impacts media activism.
Dr. Arcelia Gutiérrez's research focuses on Latinx media advocacy and activism from the 1980s to the present. She explores how Latinx media activists have navigated processes of deregulation and neo-liberalization and the strategies they've used to push for the inclusion of Latinxs in television, film, and radio.
This event is co-sponsored by the Alice Kaplan Institute for the Humanities, the Buffett Institute for Global Affairs, the Center for Global Culture and Communication, the Department of Radio/Television/Film, and the Latina and Latino Studies Program.