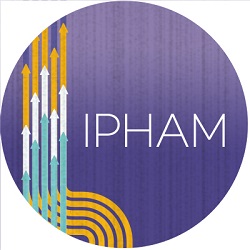 When: Thursday, December 9, 2021
12:00 PM - 1:00 PM Central
Where: Online
Webcast Link
Audience: Faculty/Staff - Student - Public - Post Docs/Docs - Graduate Students
Contact: Institute for Public Health and Medicine (IPHAM)

Group: Institute for Public Health and Medicine (IPHAM)
Category: Lectures & Meetings
Description:
This presentation describes work that explores relevant synaptic tau and TDP43 associated inflammatory changes in the development of dementia utilizing comprehensively clinically and neuropathologically characterized human brain autopsy samples. The research approaches emphasize the importance of utilizing biospecimens and data from epidemiologic cohorts for the identification and delineation of disease mechanisms in the development of memory impairment.
Speaker: 
Margaret E. Flanagan, MD
Assistant Professor of Pathology, Northwestern Alzheimer's Disease Research Center Neuropathology Core Leader
Director of the Nun Study
Northwestern University Feinberg School of Medicine 
Dr. Margaret Flanagan is a board certified in Anatomic Pathology and Neuropathology and actively participates in the neurosurgical, neuromuscular, and brain autopsy clinical services. She has substantial experience in biospecimen banking and diagnostic neurodegenerative neuropathology and serves as the Neuropathology Core Leader for Northwestern University's federally funded Alzheimer's Disease Research Center. Her professional goal is to identify and delineate pathophysiologic mechanisms underlying dementia to allow future development of diagnostic, and more importantly, therapeutic interventions.
This webinar is part of the Translational Applications in Public Health mini-series, which is a collaboration between IPHAM and the Northwestern University Clinical and Translational Sciences (NUCATS) Institute.
For more public health news, events, and announcements, visit the IPHAM website: https://feinberg.northwestern.edu/ipham