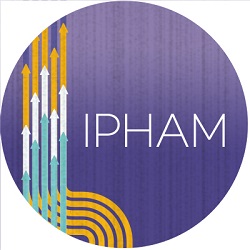 When: Thursday, December 16, 2021
12:00 PM - 1:00 PM Central
Where: Online
Webcast Link
Audience: Faculty/Staff - Student - Public - Post Docs/Docs - Graduate Students
Contact: Institute for Public Health and Medicine (IPHAM)

Group: Institute for Public Health and Medicine (IPHAM)
Category: Lectures & Meetings
Description:
In this presentation, we will discuss:
- Increasing trends in morbidity and mortality related to HF in the US and globally
- Poor survival rates with a 5-year case fatality rate of 50% once HF develops
- A new prevention paradigm focusing on risk-based approaches to study implementation of prevention strategies
Speaker: 
Sadiya S. Khan, MD, MSc
Assistant Professor of Medicine and Preventive Medicine
Northwestern University Feinberg School of Medicine 
Dr. Khan is an assistant professor of Medicine in the Division of Cardiology and of Preventive Medicine in the Division of Epidemiology at Northwestern University. Her lab utilizes various research methods to enhance cardiovascular risk prediction and to identify novel therapeutic agents for cardiovascular disease prevention and treatment.
This webinar is part of the Translational Applications in Public Health mini-series, which is a collaboration between IPHAM and the Northwestern University Clinical and Translational Sciences (NUCATS) Institute.
For more public health news, events, and announcements, visit the IPHAM website: https://feinberg.northwestern.edu/ipham