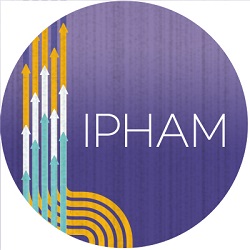 When: Thursday, January 6, 2022
12:00 PM - 1:00 PM Central
Where: Online
Webcast Link
Audience: Faculty/Staff - Student - Public - Post Docs/Docs - Graduate Students
Contact: Institute for Public Health and Medicine (IPHAM)

Group: Institute for Public Health and Medicine (IPHAM)
Category: Lectures & Meetings
Description:
This webinar part of the Osher Center Grand Rounds, which is a collaboration between IPHAM and the Osher Center for Integrative Health at Northwestern University.
Speaker: 
Iman Majd, MD, L.Ac
Interim Director, Osher Center for Integrative Health
University of Washington
Dr. Majd is a clinical faculty at the Department of Family Medicine at University of Washington. He is the first physician to create a successful model incorporating acupuncture and Integrative Medicine consult in primary care at UW. He is currently the interim director of Osher Center for Integrative Health at UW. He is Board Certified in Integrative Medicine (ABoIM), Acupuncture (NCCAOM) and Medical Acupuncture (DABMA). Dr. Majd serves as the chair of the Board of commissioners of the NCCAOM, and is the Vice President of Medical Acupuncture Research Foundation (MARF).
Dr. Majd has a long history of working and supporting integrative medicine and health, he lectures broadly in this area both nationally and internationally. He has been proctoring many medical students and residents and also naturopathic and acupuncture students from Bastyr University. His teaching philosophy is aimed at bringing academic knowledge into practice and helping the next generation of providers to harness skills for a more "wholistic" approach to health.
In his practice he uses as East West approach to health, bringing the knowledge and wisdom from Eastern and Western medicine to educate his patients, collaborate with and empower them in their journey to optimal health.
For more public health news, events, and announcements, visit the IPHAM website: https://feinberg.northwestern.edu/ipham