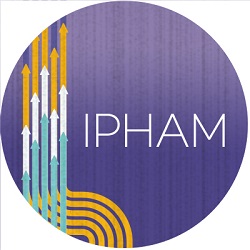 When: Thursday, January 20, 2022
12:00 PM - 1:00 PM Central
Where: Online
Webcast Link
Audience: Faculty/Staff - Student - Public - Post Docs/Docs - Graduate Students
Contact: Institute for Public Health and Medicine (IPHAM)

Group: Institute for Public Health and Medicine (IPHAM)
Category: Lectures & Meetings
Description:
Discussion of the original model, Trauma, for regionalization of care. Will discuss the evolution and current challenges we are tackling.
Speaker: 
Anne M Stey, MD
Assistant Professor of Surgery
Northwestern University Feinberg School of Medicine
Anne Stey, MD, is a Trauma Surgeon and Surgical Intensivist passionate about addressing inefficiencies to improve health care quality and cost for all patients. She has been funded by the American Association for the Surgery of Trauma, The American College of Surgeons and the National Institutes of Health. Her ongoing research focuses on improving quality and value of care with an underlying goal of helping the US health care system become more efficient and equitable for all critically ill and injured Americans.
This presentation is co-hosted by the Institute for Public Health and Medicine (IPHAM) and the Medical Faculty Council at Northwestern University.
For more public health news, events, and announcements, visit the IPHAM website: https://feinberg.northwestern.edu/ipham