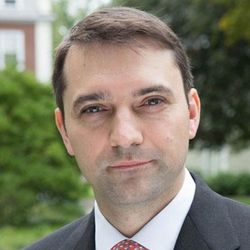 When: Monday, May 23, 2022
12:30 PM - 2:00 PM Central
Where: Scott Hall, Room 201, 601 University Place, Evanston, IL 60208 map it
Audience: Faculty/Staff - Student
Contact: Stephen Monteiro (847) 491-7451

Group: Department of Political Science
Category: Academic
Description:
Please join the Global Theory Workshop as they host Dr. Eugene Soltes from Harvard Business School.
What is the frequency that organizations engage in misconduct? How do organizations seek to prevent misconduct? Given the substantial investment in organizational compliance, why are there such frequent corporate failures?" In this talk, I will discuss research that seeks to investigate and understand these questions through quantitative and qualitive data.
Eugene Soltes is a Professor of Business Administration at Harvard Business School where his work focuses on corporate integrity and risk management. His research utilizes data analytics to identify organizational cultures and compliance systems that can effectively prevent, detect, and respond to reputational and regulatory threats. Professor Soltes teaches graduate-level courses on regulatory environments and risk management, and was the recipient of the Charles M. Williams Award for outstanding teaching.
Professor Soltes is the author of the bestselling book Why They Do It: Inside the Mind of the White-Collar Criminal, which was described by Kirkus Reviews as "a groundbreaking study" on white-collar criminality. Based on years of research and hundreds of hours of interviews, the book refutes popular explanations of why seemingly successful managers engage in misconduct by showing that many make decisions on the basis of intuitions and gut feelings. The trouble, Professor Soltes shows, is that these gut feelings are often poorly suited for the modern business world.