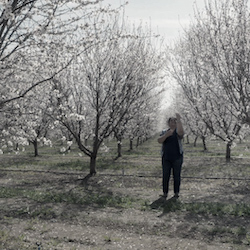 When: Tuesday, June 7, 2022
12:00 PM - 1:30 PM Central
Where: 1800 Sherman Avenue, Suite 3-000, Evanston, IL 60201 map it
Audience: Faculty/Staff - Post Docs/Docs - Graduate Students
Contact: Ariel Schwartz

Group: Buffett Institute for Global Affairs
Category: Global & Civic Engagement
Description:
This event is part of the Northwestern Buffett Institute's New Frontiers in Global Research Initiative, through which we invite scholars, artists, and other cultural producers to discuss global challenges that necessitate international cooperation and interdisciplinary collaboration.
Crisis is all around us. In the USA, we live with unnecessary violence and death against poor and nonwhite communities, stark and worsening economic inequality, increased child poverty, youth self-harm and suicide, and many other painful social ills. Covid-19 still ravages our populations more than two years after its discovery, populism and dictatorship have not relented, drought and wildfires expanded, and refugee crises abound. In these circumstances, we can build and strengthen our interpersonal and international solidarities. Yehuda Sharim and Vilna Bashi Treitler, strong believers in self-love and love for our fellows in struggle, will discuss their solidarity with one another and the communities in which they live and move, and invite the audience to join in on the conversation.
Yehuda Sharim is a writer, filmmaker, and poet. His work focuses on the relationship between the quotidian and poetic. Sharim's films have appeared in film festivals, artistic venues, and universities across the world. His work offers an intimate portrayal of those who refuse to surrender amidst daily devastation and culminating strife, offering a vision for equality and a renewed solidarity in a divisive world. He currently serves as an Assistant Professor in the Program of Global Art Studies, University of California, Merced.
Vilna Bashi Treitler is the Osborn Professor of Sociology at Northwestern University. She is a sociologist and visual artist. Her scholarship theorizes about international migration, race and ethnicity and the dynamics of hierarchical socioeconomic structures both domestically and internationally. She has published several articles and books, including The Ethnic Project: Transforming Racial Fictions into Ethnic Factions (Stanford, 2013), a comparative historical analysis of US ethnic groups' racialization named to the Zora Canon, the top 100 books ever written by an African American woman. She is the 2020 recipient of the American Sociological Association's Cox-Johnson-Frazier Award for scholarship in service to social justice. Bashi Treitler is currently at work on a memoir entitled Schooled, about her experiences with public school and higher education, and a related self-portrait series.
RSVP to attend in-person or virtually via Zoom on June 7, 2022. This event is open to Northwestern faculty and graduate students.