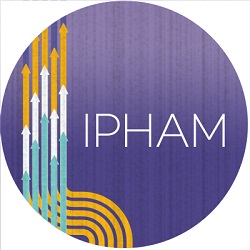 When: Thursday, September 22, 2022
12:00 PM - 1:00 PM CT
Where: Online
Webcast Link
Audience: Faculty/Staff - Student - Public - Post Docs/Docs - Graduate Students
Contact: Institute for Public Health and Medicine (IPHAM)

Group: Institute for Public Health and Medicine (IPHAM)
Category: Lectures & Meetings
Description:
With many patients avoiding and foregoing care because of cost — and with many families enduring medical-debt burdens that threaten their well-being in multiple ways — affordability is a major threat to public health in the United States. Reform on a scale that would fully address this crisis seems unlikely in the near- or medium-term. A multi-year journalistic inquiry into the affordability crisis — its causes, consequences, and efforts to combat it — demonstrates both the inspiring possibilities and the current limitations of grassroots efforts "in the meantime" — i.e., in the absence of systemic reform. 
Guest:
Dan Weissmann
Journalist
Host and Executive Producer
An Arm and a Leg podcast
Dan Weissmann is a seasoned journalist and the creator and host of An Arm and a Leg, an award-winning podcast about the cost of health care. A former staff reporter for public radio's Marketplace and Chicago's WBEZ, Weissmann's stories have appeared on Planet Money, Reveal, Code Switch, Latino USA, and NPR's All Things Considered and Morning Edition.
For more public health news, events, and announcements, visit the IPHAM website: https://feinberg.northwestern.edu/ipham