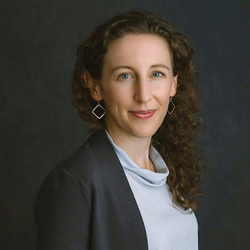 When: Friday, January 27, 2023
12:00 PM - 1:30 PM CT
Where: Scott Hall, 212, 601 University Place, Evanston, IL 60208 map it
Audience: Faculty/Staff - Student - Graduate Students
Contact: Ariel Sowers (847) 491-7454

Group: Department of Political Science
Category: Academic
Description:
Please join the International Relations Speaker Series as they host Prof. Sarah Bauerle-Danzman, Associate Professor of international relations at Indiana University, Bloomington. 
In recent years, many advanced economies have implemented a range of restrictions on cross border economic activity for national security purposes. These policy developments reflect a broader "securitized" turn in the global economy, in which governments seem to be rethinking the costs and benefits of economic globalization. But globally engaged commercial actors likely view such policies as unwelcome and costly regulatory barriers to their economic success. The seeming lack of an effective counter lobby to constrain governments' regulatory reach is puzzling, particularly given previous research that suggests the largest, most globally engaged firms are the most likely to exert influence over economic policymaking. How do business interests develop their preferences over such policy developments, how do they seek to influence related regulations, and to what effect? I explore firm preferences and behaviors under these new geoeconomic conditions, using the case of the Foreign Investment Risk Review and Modernization Act's (FIRRMA) pilot program, which extended investment screening authority to non-controlling investments in U.S. businesses operating in critical technology sectors. I first use quasi-experimental methods to show that the pilot program had mixed effects on covered firms' access to financing. Archival materials and interviews demonstrate that firms and their interest groups did engage in the policy making process, but largely in technically complex ways that served to quiet the politics of an issue that had been successfully securitized by politicians. These results have broad implications for how firms conceptualize their interests over national security-related economic policy, as well as the conditions under which they are more likely to influence policy. Importantly, firm political behavior around issues that have been successfully securitized is different than typical lobbying over economic policy. I conclude by tying my results to broader questions about global economic governance in an era of renewed great power competition.
Dr. Sarah Bauerle-Danzman is an associate professor of international relations, an expert on the political economy of international investment and finance. She researches how domestic and multinational firms influence and adapt to investment regulation, the nexus of national security and investment, and how rules governing capital shape global networks of ownership and production. Her book, ​Merging Interests: When Domestic Firms Shape FDI Policy (Cambridge University Press, 2019), examines how changes in global and local credit conditions affect domestic firms' policy preferences over regulation of foreign investors, and explores how firms leverage their power resources to influence regulatory structures. In 2019-2020, she was Council on Foreign Relations International Affairs Fellow, working in the U.S. Department of State as a Policy Advisor and Foreign Investment Security Case Analyst in the Office of Investment Affairs.