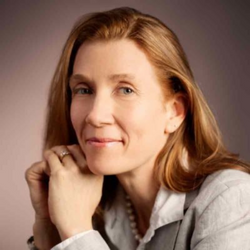 When: Monday, February 13, 2023
12:30 PM - 2:00 PM CT
Where: Scott Hall, 212, 601 University Place, Evanston, IL 60208 map it
Audience: Faculty/Staff - Graduate Students
Contact: Ariel Sowers (847) 491-7454

Group: Department of Political Science
Category: Academic
Description:
Please join the Political Theory Coloquium as they host Prof. S.M. Amadae, senior lecturer and adjust professor at the Univesrity of Helsinki. 
Abstract: This paper is an ethnographic and political theoretical analysis of the Hawk Dove Binary (HDB) model of systemic discrimination that I have developed after years of persistent immanent critique of game theory. The aims of the paper are the following: (1) To situate and introduce the theoretical contours of the HDB model of systemic discrimination; (2) to articulate the implications of this model; and (3) to argue that if game theorists are committed to a Realpolitik analysis of power, then they must confront the reality that social hierarchies may exist historically and cross-culturally as a function of binary tags, including ethnic and gender typing. This line of research dovetails with non-game theoretic approaches, for example that of Valerie Hudson's The First Political Order. Although the contents of the HDB model are game theoretic, this paper requires no background in game theory or formal modeling. 
Dr. S.M. Amadae is a Senior Lecturer and Docent (Adj. Professor) in Politics at the University of Helsinki and previously was an Associate Professor of International Political Economy at Swansea University, Wales, UK.  Amadae has authored the books Prisoners of Reason: Game Theory and Neoliberal Political Economy (Cambridge University Press, 2016) and the award winning Rationalizing Capitalist Democracy: The Cold War Origins of Rational Choice Liberalism (Chicago University Press 2003).  She is currently Co-PI of the 2.75M ERC Horizon 2020 grant ATARCA which is conducting research on Accounting Technologies for Anti-Rival Coordination and Allocation. Amadae is the directer of the Global Politics and Communications MA programme.  She edited the collected volume of MA students research papers in Computational Transformation of the Public Sphere: Theories and Case Studies (2020). Current research explores the seeds of illiberal political movements in post-1970s neoliberal capitalism consistent with the Washington Consensus, and also investigates contemporary threats to nuclear security posed by cyber attacks. 
Participants in the colloquium are expected to have read the paper in advance. For a copy of the paper please email Shawn Dean. Registration is not required for in-person attendance.